We are pleased to announce the winners for the third of three essay contests for 2018. Before doing so, we wanted to thank everyone that participated. There were many compelling entries this contest. The amount of effort and dedication put into your service is truly remarkable, this includes students involved in, church volunteer programs, boys and girls scout volunteer programs, foreign aid relief programs, serving the homeless, tutoring peers and youth in various school subjects, coaching youth sports, mentoring in art and music classes, working with special needs students and youth, rescuing animals, creating school lunch programs to serve the economically disadvantaged, books, clothing and school supply drives, raising funds to help pay for children's medical treatments, raising funds to help fight cancer, and so much more that you all are involved in to help to create a more just and loving world.  It truly is admirable and inspiring. Thank you for your service.
It is repeated for every contestant winner announcement, but bears repeating. And that is,  we wish we could award everyone that participated a five hundred dollar scholarship prize. The submitted essays were so compelling and to choose one staff favorite was difficult to say the least. That said, everyone that participated is a truly a winner, in that you are serving your country by volunteering your efforts in order that circumstances should be better for those you are serving. And that truly is the best prize of all.  So again, thank you for your service! You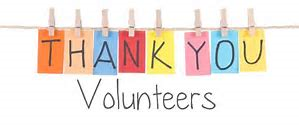 all should be applauded for your commitment to fostering a better world.  As you all know, if there is anytime where  love, compassion, and service is needed, it's now. With the on going natural calamities from fires to floods, and other similar events around the world, compounded by issues of racial and economic inequality, it's so important we do all we can to ease the suffering of others, however small the gesture might be, it all makes a difference.
And now to announce the winners for the third 2018 Essay Contest.
For most shared essay, Rachel Bailey , "Food Finders".  Rachel has founded a program called "Food Finders, the aim of which is to make sure her peers don't go hungry, which is becoming a wider problem as many students can go the whole day without eating a meal. Rachel's group wants to ensure no student is left hungry, which in turn ensures students can keep their attention on studying while in school. Rachel's group has served thousands of meals to fellow peers so far, thereby allowing her peers to focus on building their futures and not their next meal. Great job Rachel! We hope you can spread what you are doing to other schools, so more students can benefit from such a program.
For staff favorite,  Jyoti Rani , "Empower in the Future ". We chose Jyoti because of her mission to spread STEM education to the under served. As we continue to evolve as a society, the importance of having a science and math background is crucial to remain competitive, not only as a job candidate but also as a nation. To not acquire skill sets requiring a good knowledge of science, math, and technology leaves one at a disadvantage in our changing society, and continues to further inequality  the gap  in our nation. A good education that includes a concentration in STEM truly is an equalizer. If we are unable to provide such training to all of our youth, we will most certainly have a more unequal and fragmented nation, but also will not be able to compete in the global marketplace. So we here at Dmvedu.org applaud Jyoti's work in trying level the playing field and make STEM education more accessible to all segments of our society. We hope you continue your efforts in spreading  STEM, so all have an equal chance for a bright future. Great job Jyoti!
Youth Forward Scholarship Winter 2018 – Empowering the Future
Great job to the both of you and congratulations!
Ideally there would be no need for scholarship contests, and each and every citizen would be assured a free college education.
As you know, a high school degree does not go too far these days, and to limit one's access to a good education and their God given potential because of a lack of resources is truly unjust when we have the means to provide otherwise.  So, this is also up to you — to declare that you wish for a college education be granted as a right for all and not just an option for some. You all will soon be or are now of voting age and your views can be put into law to bring about a better future for your generation and generations to come. I do hope you will get involved in bringing about this change. Bless you all.