California Drivers Education Online
Flexible, affordable, and effective online drivers education!


Fullfill your mandatory California DMV 30 hour Driver's Education Requirement Online
The online course is an easy way to fulfill your Driver's Ed requirements. We have been serving student's online for nearly twenty years now and are a California DMV licensed and approved driving school. So you are in good hands.
Unlimited Quiz and Final retakes
Quizzes and tests are tools to help you learn what you have read. You can take the quizzes and final as many as needed to pass and receive your certificate of completion.
Self-Paced Classes on Any Device
Our course can be taken on any device from a phone to a desktop and you can complete the course at your own pace.
Register Today
Begin your journey to your California driver's license today for
Only  $24.99
Privacy Policy
BENEFITS
Certificate Included
Upon completing the course, we provide you a Certificate of Completion which will allow you to take your California DMV Permit Test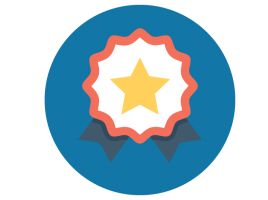 Leading Online Driver Educator
Our Course and Certificate is Approved by The California Department of Motor Vehicles and have been in business serving students for online for nearly twenty years now.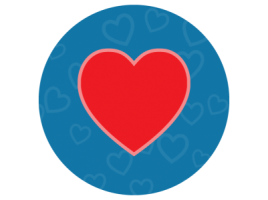 Driver Education With Heart
You will be helping a number of
local charities
to make this a better world on and off the road. With every online driver's education course enrollment, you can choose to donate 10% of the purchase amount to any of the various non-profits we partner with.
FAQS
How does the course work?
The course is divided into 11 units, with each unit containing its own quiz. Students have to answer 70% of the questions correctly on each quiz in order to move onto the next unit. Once a student has completed the units, there is a 30 question final. A score of 70% on the final is passing.
What happens after I finish the course?
Upon receiving the certificate of completion for driver education in the mail, the next step is to take the written test for your learner's permit at your local DMV! Please note that you need to keep this certificate for a minimum of six months. You will need it in order to take the written test at the DMV and you will need it again when you want to take the driving test. Please be sure to store this certificate in a safe location.
Where can I find DMVEDU.ORG's credentials?
All of our course offerings are fully licensed by the California DMV and will satisfy the requirements of the state of California for driver education or driver improvement education. You can view our license information here.
Which charities do you work with?
We work with non-profit organizations such as The Salvation Army, the KIPP Foundation, PETA, Feeding America, and Mothers Against Drunk Driving (MADD).  We also fund the 'YOUTH FORWARD SCHOLARSHIP FUND', which offers $3,000 worth of scholarships to students doing exemplary volunteer work to make the world a better place.  You can find out more here.