California Mature Driver Improvement Course. The Course You Need.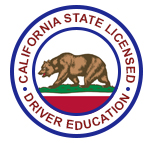 Our California Mature Driver Improvement Course is approved by the State of California!


Our ONLINE Course is the Easiest Way
100% Online
Approved by the State of California (ID: M0335)
Completion of Course Guarantees Insurance Discount
Course price only $49.99, $34.95!

Our California Mature Driver Course is approved by the State of California and Licensed by The American Safety Coucil. The course provides an entirely online version of the Mature Driver Safety Course. It is state-mandated that upon successful completion of this course, drivers aged 50 and older earn a discount on auto insurance. Check with your insurer for the exact discount amount.
The total duration of the course is 6-hours, but you may log out and in as often as you'd like. Take the course when it's convenient for you! We offer 24/7 customer support, so any time of day we are here to help.
Our online traffic courses are state-approved and come with a full satisfaction guarantee. So get started today and get your insurance discount!
I really liked taking this online course because it was easy and convenient to my schedule. I met all my state legal requirements and Instead of sitting in a boring class, I was able to take it from the convenience of my own home! All the material was easy to read and learn from. I highly recommend this online course.
George Russell, Decatur
Here's How the Course Works
#1 - Register
After you register for the class you can start immediately (or whenever you like)
#2 - Complete the Course
The course is completed 100% online and will take approximately 6 hours
#3 Review Course Materiales
You read through the course materials and take lesson quizzes and exams
#4 - Get your Certificate
After completing the course, you receive a certificate to submit to your insurance company for your discount
#5 - Get your Discount
The insurer then applies your discount, which will continue for 3 years
Ready to Get a Discount on Your Car Insurance?
Getting your mandatory Insurance discount really is as easy as signing up and completing your course online. Though the exact discount will depend on your insurance company, it is usually not less than 3% and will last for three full years.
How Much Can I Save?
Check with your Insurance Company for your specific discount. Typical Discounts range from 3%–10%.
Course price only $49.99, $34.95!

Questions? Contact Us Now!