Questions to be answered in your essay/application
What is the importance of driver education in reducing the number deaths as a result of driving?
What steps can be taken to reduce the number of deaths related to driving?
Have you ever had an experience of being in car accident or have seen your friends or family members driving irresponsibly?
What steps can you take to be a better and safer driver as well as help others become safer on the road?
2023 Drivers Ed Contest
Apply for the 2023 Drivers Ed Online Contest Round 2
Essay Submissions
1545 votes
Responsible Drivers for the Win
by Martiez Pinnick
My essay touches on how we can all work on driving safely so that no one has to have fatal car crashes.
262 votes
Empowering Safety on the Road
by Nandini Kohli
This essay delves into the significance of driver education in reducing driving-related deaths and promoting road safety. It discusses the importance of imparting knowledge, skills, and a sense of responsibility to drivers, emphasizing the role of comprehensive driver education programs and awareness campaigns in creating safer road environments. The essay also reflects on the personal experiences of the writer, who lives in the city of Chicago and has witnessed reckless driving and tragic accidents. It outlines the steps the writer has taken to be a safer driver and advocate for road safety within their community. By combining personal reflections with a call for collective action, the essay emphasizes the crucial role of education and responsible driving practices in fostering a culture of safety on the road.
136 votes
Deaths and Dangers of Distracted Driving
by Leah Ruthmary Reiniche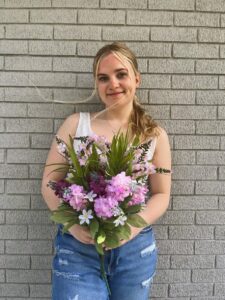 This essay is about my own personal experience with distracted driving and how it could have easily cost me my life. I talk about the fear I faced and what I think needs to be done to ensure others do not feel the same way I did. Furthermore, I talk about drivers' education and what I believe could help others learn to drive safer not just for themselves but for those around them.
86 votes
Driver's Ed Essay
by Jaden Jenkins
In this essay, I will be discussing the significance of drivers needing driver's education and the steps needed for safe driving. I will also talk about what I can do to influence drivers to continue to drive safely.
77 votes
How To Become A Safer Driver: A Road Map to Responsible Driving
by Ethan Allan Osborne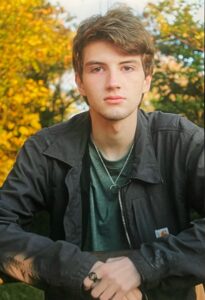 This essay explores the significance of driver education in reducing fatalities, the steps to decrease the number of driving related deaths and injuries, and the actions individuals can take to become safer drivers while also promoting road safety within their communities.
55 votes
A Different Approach to Driver Education
by Ishanya Saini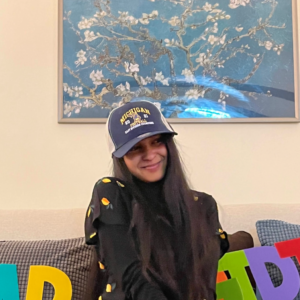 When people see reckless driving fatality statistics, the staggering number of deaths, many shrug them off, believing it will never happen to them. Additionally, many people make excuses for driving recklessly – "I'm just a little tipsy; I'll be fine." This essay explores an approach to driver education that is more effective than death tolls and explains why common excuses are more dangerous than they may seem.
55 votes
Steps to Prevent Car Accidents
by Cynthia Guerrero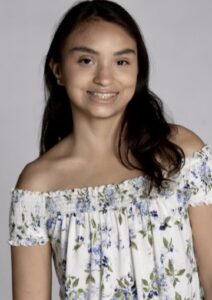 It is imperative for governments, organizations, and individuals to work together to ensure that the roads are safe for everyone. By improving infrastructure, promoting responsible driving behavior, and educating drivers, we can significantly reduce the number of deaths and injuries caused by road accidents. Everyone has a role to play in promoting road safety, and it is essential to take this responsibility seriously. Remember, responsible driving is not just about yourself, but for the safety of everyone on the road.
54 votes
The Crucial Role of Driver Education
by Sara Gongora Gongora
Driver education serves as a cornerstone in reducing the number of deaths resulting from driving. By instilling a safety-oriented mindset, fostering knowledge of traffic laws, promoting defensive driving, and raising awareness of road hazards, driver education equips individuals to be responsible and cautious drivers. Government, education institutions, and individuals must take collective action to strengthen driver education programs, enforce traffic laws, and invest in public awareness campaigns to create safer roads for everyone. My personal encounter with a car accident allowed me to understand the importance of driving more than I had by embracing continuous learning, eliminating distractions and adhering to speed limits to contribute a safer driving environment and protect countless lives on the road.
49 votes
Driving is a Priviledge
by Colin Batten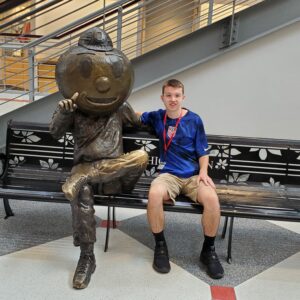 As a cognitive delayed person, I am privileged to have been able to take a driver's education class and become a licensed driver. I love to drive. Without the help of people around me, I would not have been able to get my driver's license. I take driving seriously and been driving over a year.
48 votes
In the Driver's Seat
by Maikou Xiong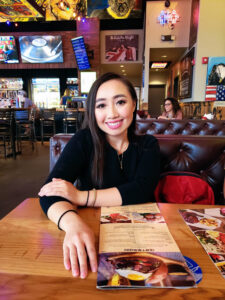 The lack of road safety highlights the significance of driver education in reducing the number of fatalities caused by driving. Wearing your seat belt, being cautious when driving, not driving while intoxicated, and limiting the number of passengers in a vehicle is the most important steps to reducing the number of traffic fatalities. 
45 votes
Sergio Rodulfo Distracted Driving Awareness
by Sergio A Rodulfo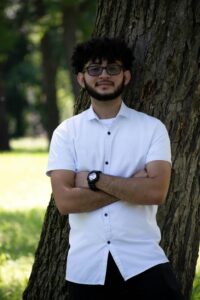 Essay explaining in detail how to spread Distracted Driving Awareness as well as how to prevent it.
44 votes
"Bumper to Bumper"
by Madison Victoria Belin
The Kids Choice Award Favorite Cartoon winner for 5 consecutive years has been SpongeBob SquarePants. His undeniably quirky self and the mishaps and adventures he gets into everyday with his Bikini Bottom family capture the attention and hearts of many. One of his stories that stay consistent in his storyline all 13 seasons is his journey in obtaining his license. So how does a story of a yellow sponge relate to our real life experiences? It's more relatable and way more informative than what many would think surprisingly.
41 votes
The Deadly Weapons We Drive
by Alliza Wade
Reducing vehicle accident-related deaths can be accomplished by actively supporting thorough drivers' education to create more responsible drivers on the roadways. Everyone can play a role in making a difference; promoting driving safety is the responsibility of a range of people, from those in the government to the individual driver.
37 votes
"Drive like your life depends on it (because it does)"
by Sam Kokos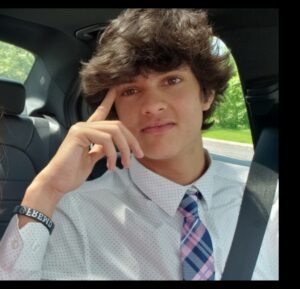 This essay is a personal reflection on the importance of safe driving, inspired by my experience with my grandparents' life-threatening car accident. It highlights the fact that accidents can happen to anyone and stresses the critical role that driver education plays in reducing the number of deaths related to driving. The essay suggests several ways to promote safe driving practices, such as enforcing stricter laws and penalties for drunk driving, promoting the use of seat belts and safety devices, and educating drivers about potential hazards and distractions while driving. Ultimately, I am advocating for responsible and accountable driving to create a culture of safety on our roads.
37 votes
To Prevent Devastating Loss
by Shelby Ree
In the following Essay, I address the devastating loss of deaths related to driving by not only exploring practical solutions to prevent unnecessary grief but explore my personal experience with the cold truth. The U.S. has suffered too many times from the same issue which could have been lessened by proactive initiative. These are the topics I address in my Driver Education Essay Submission. Thank you for your attention.
35 votes
Steps Towards Becoming a Better and Safer Driver: Promoting Road Safety for All
by Robert Dwyer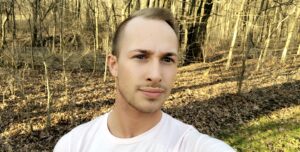 This essay explores the steps individuals can take to become better and safer drivers while also advocating for road safety. By emphasizing continuous education, defensive driving, adherence to traffic regulations, and promoting safe driving practices, the essay highlights the importance of personal development and leading by example. Additionally, the essay underscores the significance of avoiding distractions, impaired driving, and maintaining proper vehicle maintenance. By following these steps, drivers can enhance their own skills, contribute to a safer road environment, and help others become safer on the road.
35 votes
Be A Hero: Get Educated and Protect the People
by Kathleen Medrano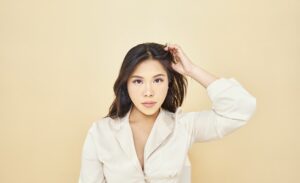 Anyone in life can be a hero. Acts as simple as being a responsible driver can save you and other people's lives. Being educated on traffic laws, being aware of your surroundings, reducing distractions, and making the educated decision to not drive under the influence are various ways you can be a hero.
30 votes
Safety First on The Road
by Iysis Kharmen-Sirae Carelock
My essay is about how my experience in a car accident has helped Mr become more aware of what's going on around me on the road.
29 votes
Driving is a Privilege - Not a Right
by Amber Stewart
I have been personally affected by the consequences of impaired driving, and feel irrresponsible driving is a correctable issue that we need to tackle at the source when young people first learn to drive. Once we raise awareness and try to inrease the importance in the mind's of those holding the wheel, we can make a difference in decreasing the statistics for accidents and deaths caused by this issue.
28 votes
The Crucial Role of Driver Education in Mitigating Road Fatalities
by Khadijah Cook
This essay emphasizes the importance of driver education in reducing road fatalities and explores steps that can be taken to promote safer driving practices. It also shares a personal experience of being involved in a car accident and offers suggestions for becoming a better and safer driver while encouraging others to do the same.
28 votes
Teen Driving Awareness
by Jasmine Jones
This essay is about the dangers of teen driving and how it can be prevented. I also talk about my experience as a teen driver.
25 votes
Defensive Driving
by Morgan Donahoe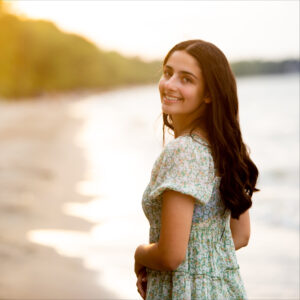 In this essay I describe the importance of defensive driving, how it has helped me, and how it shall help others. I have also shared how in my experience driving safely doesn't prevent accidents from happening.
23 votes
The Importance of Driver Education in Promoting Safety and Reducing Fatalities
by Jasmine Whelan
In this thought-provoking essay, we explore the critical role of driver education in reducing the number of deaths caused by driving-related incidents. With statistics highlighting the alarming toll of driving accidents, we delve into the significance of comprehensive driver education programs in fostering responsible driving behaviors and equipping individuals with the necessary skills and awareness to navigate the roads safely. From enhancing curriculum and licensing requirements to implementing public awareness campaigns and embracing advanced vehicle technologies, we discuss a multi-faceted approach to promote road safety. Drawing from personal experiences and emphasizing the importance of continuous learning and leading by example, this essay serves as a call to action for individuals to become better and safer drivers while actively contributing to creating a safer road environment for all.
22 votes
Safety Is What Really Matters
by Rebecca Lindsay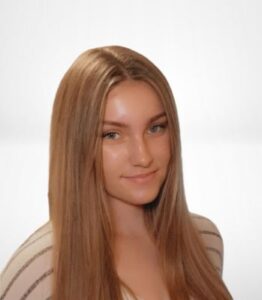 The fear of driving is developed by the dangerous driving exploited on the web and by experience. I had experienced the fear of almost losing someone dear due to a dangerous driver on the road. But, the routines many old and new drivers can start following can save more lives than ever before.
21 votes
Stop Distracted Driving
by Sandra Korn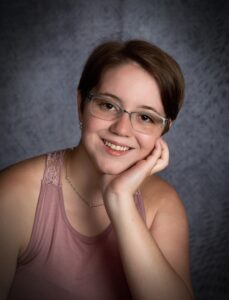 Texting while driving is a rampant problem among my peers and there are potential ways to stop it and prevent car accidents and fatalities.
21 votes
A Good Driver's Ed
by Solangie Almeyda
I discuss the differences between driver's ed in New York and Pennsylvania and the value of a good driver's ed course.
20 votes
A Journey Towards Safer Roads: Learning from Adversity
by Davi Amaral
This personal essay reflects on a life-altering car accident experienced by my girlfriend and me, highlighting the importance of driver education, steps to reduce driving-related deaths, and the role we can play in promoting road safety. It shares our emotional rollercoaster, the lessons learned, and our commitment to becoming better, more responsible drivers. This heartfelt narrative serves as a reminder of the strength of our bond and the power of personal growth in creating a safer driving environment for everyone.
18 votes
Dangers of Driving
by Emma Starr Heath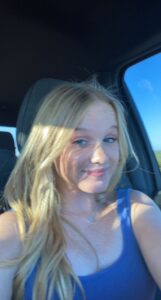 Have you ever thought about how many people a year die from car wrecks? How much risk you put yourself in just being in a car everyday? How can we lower the statistics? How can we make driving safer?