Find a California Driving School & Sign Up for Behind-the-Wheel Driving Lessons
Viva Driving School is family oriented, recommended by most of our students even though we did not advertise much.
All of our instructors are trained to give, you the customer, complete satisfaction in your driving experience so that you can handle driving on your own, w
ith skill, safety, caution, and respect for all other drivers and pedestrians. We are patient and totally professional to handle your goals of earning your drivers license.
Service, Security, and Success is what we are all about.
Viva Driving School looks forward to serving you.
Our Online Courses
Once you purchase your package a representative will be in touch to schedule your instruction.
6 Hour Behind-The-Wheel Package
6 Hours Behind-the-wheel lesson.
Every lesson is two-hours with free Pick-Up & Drop-Off.
Photos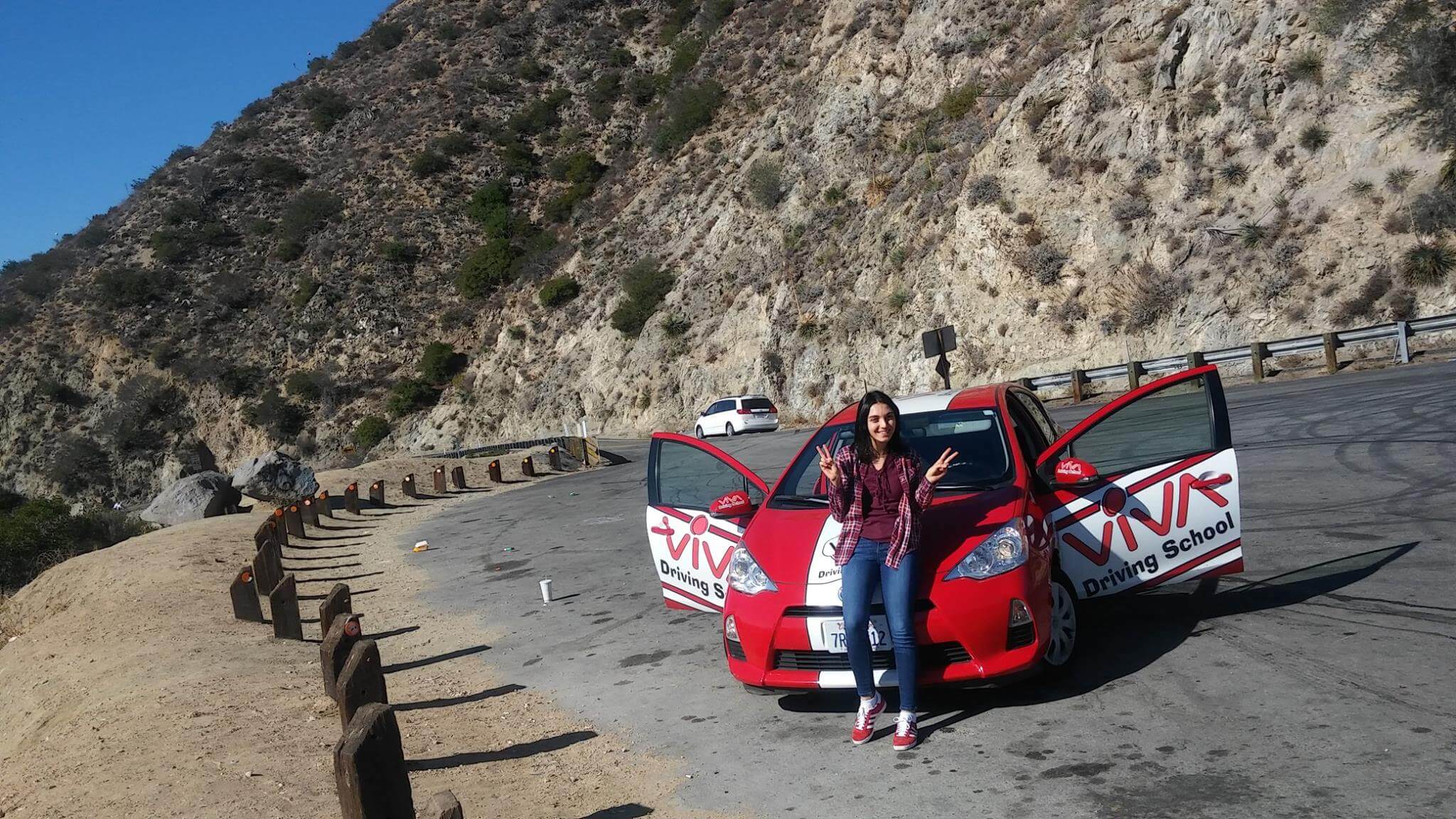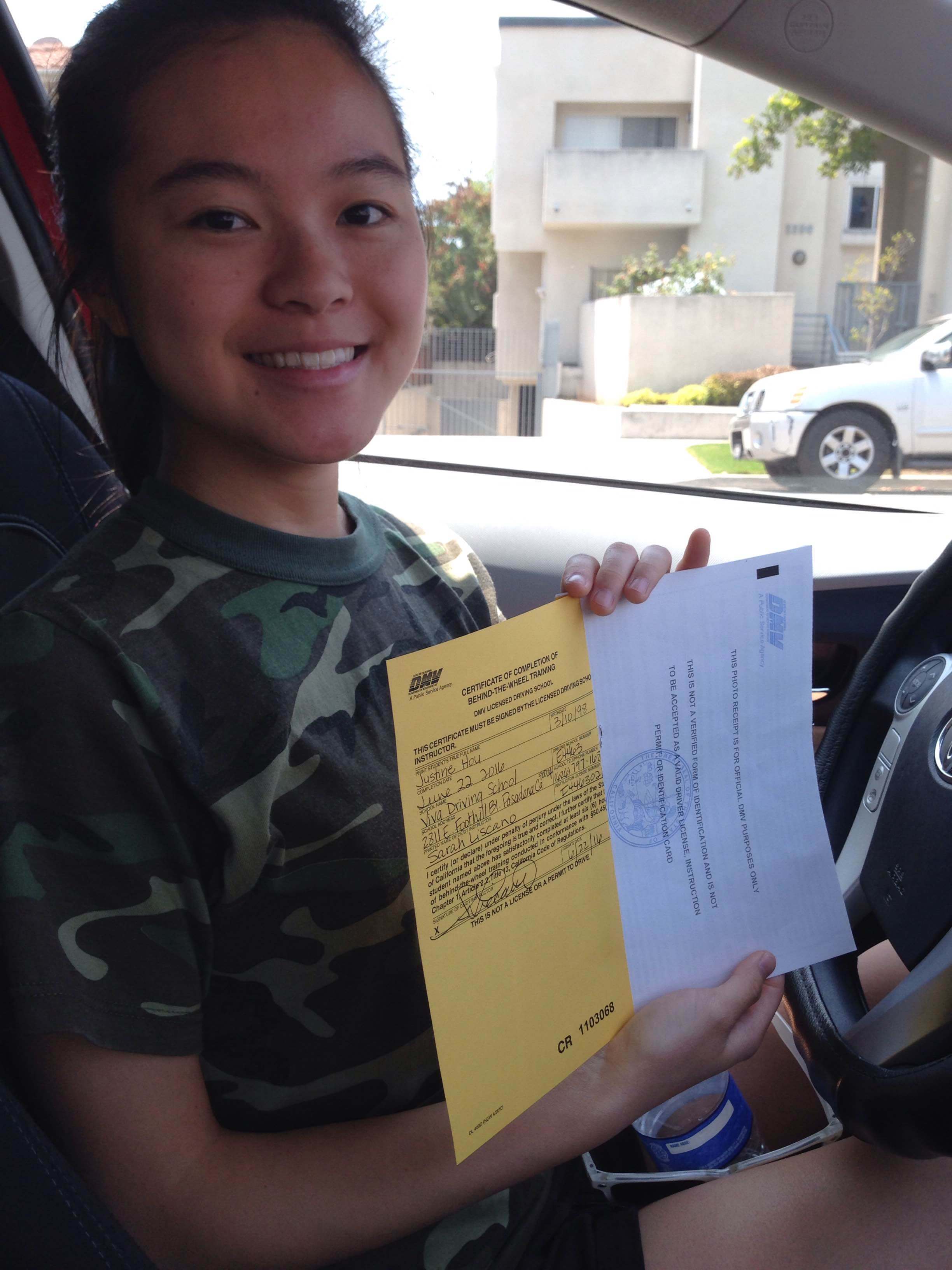 40 verified review(s)


I could not thank Viva enough! I have always been terrified of driving and had so much anxiety. I took all my lessons with Sam and he helped me become a confident, good driver. He was very patient with me no matter how many mistakes I made in the beginning, He would always thoroughly go over my errors and help me correct them. The day of my driving test Randy took me and he was also a great instructor. He really made me feel confident that I would pass. An hour before the exam we practiced around the dmv area which really helped. I passed on my first try!!
Thank you all so much!! 100% recommend Viva Driving school.


David was very accommodating for last minute driving appointment.  My child's prior driving school cancelled her dmv appointment but good thing that instructor was able to get her appointment back.  So happy that i found this school!!!


I had Sam as my main instructor. I purchased the 6 hour session plus an additional 2 hours for taking me to the DMV test for the driving exam. I passed my first try!

Sam is a friendly, knowledgeable instructor, and was patient with me being a total driving newbie and teaching me how to be a cautious driver. He made sure I learned from the critical errors I made and what not to do on the road. Additionally, he took me on the freeway to practice getting comfortable with it, even though its not on the exam.

I loved that Viva picked me up and dropped me off from my house, which was super convenient. They were always on time too.

In the end they helped me build my driving confidence and helped me prepare for my driving test.

However, the reason I docked off a star:

On the day of the test, a different instructor, George, came to pick me up, but was at the wrong address 5 minutes away (an honest mistake). After arriving, the car would not start again (out of gas? I'm not sure what the problem was). We had to wait an additional 15 minutes for someone else from Viva to bring a working car.

So in the end, about 20 minutes of the time I payed was wasted that I could've been using to practice before my test. I still got a little time to get warmed up before my actual test though. George was very nice and helped me breeze through the Pasadena DMV for my driving exam appointment.

Overall, my experience for Viva was great and I recommend them to new drivers, or if you just need to brush up on your driving skills.
Driver Training
The California DMV requires anyone under the age of 17 ½ to take drivers ed and a minimum of six hours of behind the wheel training in order to be eligible to receive their driver's license.
The driver training is split into 3 two hour sessions and an instructor will meet you for the instruction. The skills you will learn during the training include:
Introduction and overview on vehicle components, indicators, and systems.
Basic driving maneuvers
Lane position and sharing the road
Turning and intersections
Parking and backing maneuvers
Entering highway traffic
Exiting highway traffic
Driving on freeways and multi-lane roads
Adjusting speed to traffic and road conditions
Best safety practices
Online Driver Education
If you have not already taken a 30 hour driver education course you can also book and complete that course online.
California Drivers Ed Online course will fulfill your 30 hour mandatory DMV driver's education requirement.
For every purchase you make directly through DmvEdu.org, 10% of our fees goes to a charity of your choice!