Find a California Driving School & Sign Up for Behind-the-Wheel Driving Lessons
Temecula Valley Driving School
#1 Temecula Valley Driving School is the premier Driving School for Teen and Adult Behind the Wheel Driving Lessons in Temecula and
Surrounding Areas. With over a 98% Pass Rate and the Highest Consumer Satisfaction Rate in the area we are committed to providing our
customers with great service and professional instruction.
Our Online Courses
Once you purchase your package a representative will be in touch to schedule your instruction.
6 Hours Behind the Wheel Training
6 Hours Behind the Wheel Training with a DMV Licensed Instructor
Photos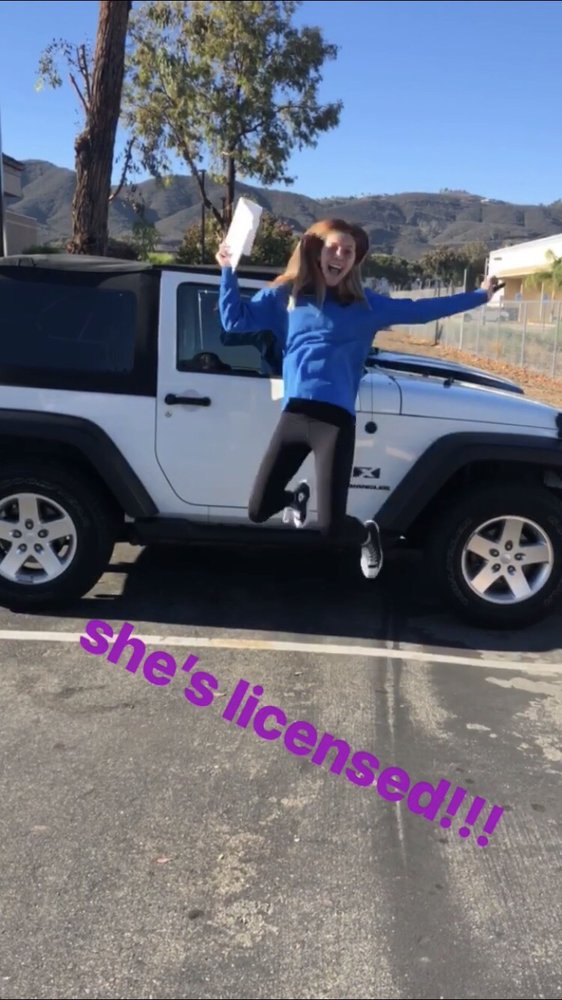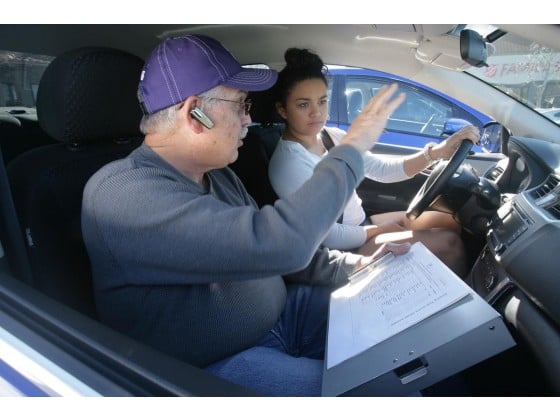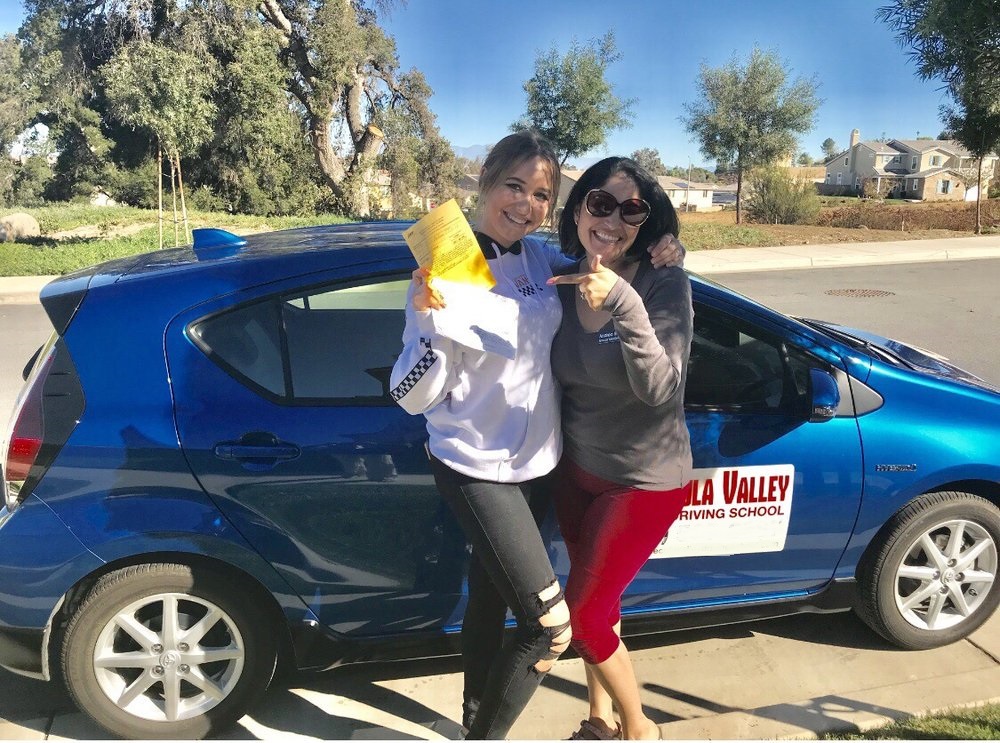 40 verified review(s)


My daughter just passed her behind the wheel driving test the 1st time with flying colors. I'm so proud of her!
Kelly from Temecula Valley Driving School completely exceeded our expectations. She was incredibly professional, and dedicated. She made my daughter feel safe on the road and confident. I can't recommend her highly enough.


Bree did an amazing job with me today!! She made me feel comfortable and confident behind the wheel! She got me to switch lanes with out being hesitate and being scared!! Thank you Bree!


I would like to say that the owner Jim called me right away and offered to give my daughter another lesson with a different instructor. She was on the road with Noel the next morning and is feeling much better. Jim also followed up with another call today to check on us. As I said before, the company has been great in the past and I can see that the owners really care so I have revised my review. I think the instructor makes all the difference. There are plenty of them well reviewed here. I guess it makes sense to request someone specific.
Driver Training
The California DMV requires anyone under the age of 17 ½ to take drivers ed and a minimum of six hours of behind the wheel training in order to be eligible to receive their driver's license.
The driver training is split into 3 two hour sessions and an instructor will meet you for the instruction. The skills you will learn during the training include:
Introduction and overview on vehicle components, indicators, and systems.
Basic driving maneuvers
Lane position and sharing the road
Turning and intersections
Parking and backing maneuvers
Entering highway traffic
Exiting highway traffic
Driving on freeways and multi-lane roads
Adjusting speed to traffic and road conditions
Best safety practices
Online Driver Education
If you have not already taken a 30 hour driver education course you can also book and complete that course online.
California Drivers Ed Online course will fulfill your 30 hour mandatory DMV driver's education requirement.
For every purchase you make directly through DmvEdu.org, 10% of our fees goes to a charity of your choice!