Driver Education Initiative Award – Annual Scholarship Opportunity
National Driving and Traffic School is proud to announce their 2020 scholarship opportunity, entitled "In the Driver's Seat." The company is seeking to reward essay applicants $3,000 in scholarships- for students  entering college or already enrolled in a higher education institution – on the topic of being a safer driver.
Driver Education Initiative 2020: In the Driver's Seat
The Topic of this year's essay submissions deals with the serious implications of being a driver. In America, an average of 34,000 people die each year as a result of driving. This is more people who have died in one year as a result of driving, than the total number of American soldiers who have died from war in Iraq and Afghanistan combined. The total number of Americans who die within the span of two years as a result of driving is more than the total number of American deaths from the Vietnam war. This is to say, driving is more dangerous and deadly for our nation than being involved in combat,  and highlights the serious consequences of being negligent on the road.

courtesy:  NHTSA, Wikipedia, https://en.wikipedia.org/wiki/United_States_military_casualties_of_war
Many drivers are not aware of these startling and very scary facts, especially newer drivers. The essay contest "In The Driver's Seat" seeks to have applicants highlight the importance of being a safe and educated driver. This scholarship seeks to reward six students for his or her submission dealing with the importance of being a safe and educated driver. The application is handled in essay format. To apply, submit an essay of less than 500 words in Microsoft Word format addressing the following questions:
QUESTIONS TO BE ANSWERED IN YOUR ESSAY / APPLICATION:
What is the importance of driver education in reducing the number deaths as a result of driving?
What steps can be taken to reduce the number of deaths related to driving?
Have you ever had an experience of being in car accident or have seen your friends or family members driving irresponsibly?
What steps can you take to be a better and safer driver as well as help others become safer on the road?
This is an annual scholarship program.
Previous Contest Winner Announcements.
SUBMISSION REQUIREMENTS:
Applicants must be currently enrolled in either High School, University or College as a full-time student (2020-2021 school year). Employees and relatives of National Driving and Traffic School are ineligible. There will be three contest submission dates. To be eligible for the contest submit your essay by one the submission dates.
Round 1: January 6th 2020 – March 31st Winners: Announced  May 1st
Round 2: Accepting entries May 1st – August 1st. Announced September 1st
Round 3: Accepting entries  September 1st – November 30th. Winners announced 1/01/21
Along with your submission please include a picture of yourself which we can post on our site to go along with your essay
The winner will be required to provide proof of successful acceptance to a Higher Institute of Learning, College or University. Payment will be made directly to the applicant's college. If you have additional questions, please contact us. This contest is open to all students in U.S., Canada, and abroad.
PREVIOUS CONTESTS:
Apply for the 2020 Driver Ed Online Contest here
2020 Driver Education Essays Gallery
4916 votes
Educate to eradicate: the solution lies in future generations
by Giulia Maggiori
This essay takes into consideration the responsibilities that pedestrians, cyclists and drivers have in road safety.
3932 votes
One Glance
by Madison Smith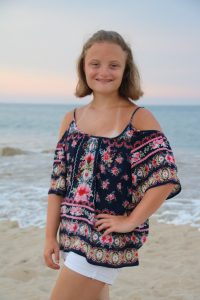 I am a new driver navigating the process of driving, and through this there have been highs and lows. One experience I have really learned from is when I was driving and got in a car crash. From this I have learned the true importance of driver's education, and I have realized you can never be too safe while driving.
370 votes
The importance of driver education in reducing death
by Kofi Frimpong Asiedu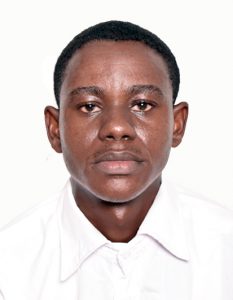 Drivers need quality education, similarly as teachers and surgeons do, to become good instructors who will manage the communication of vehicles and road signs- a desired function of theirs in maintaining the social balance key in preserving the lives of families, the fabric of society that should be intact. Additionally, quality education for drivers answers- at once- the uncertainty , "are we even safe with them?"
341 votes
2020 Drivers Education Essay: Importance of Safe Driving
by Jakirah Johnson
In this essay, I give information on things that increases risks of fatal crashes when driving. I also give tips to reduce fatal incidents and stress the importance of safe driving.
193 votes
Driver Education Initiative
by Sarah Grace Hickerson
This essay answers the questions outlined in the application of the driver education initiative scholarship.
181 votes
Safe Driving
by Peyton Braun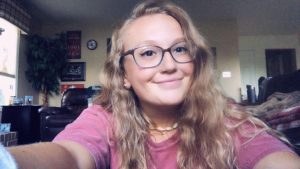 In this essay I just talk about safe driving and how important driver education is. I also discuss initiatives to take and practice that will make driving safer.
147 votes
Was there more too it?
by Bethany Taullie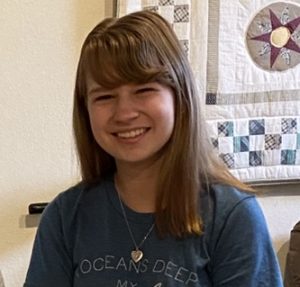 In my essay I take a different approach to car accidents that occur on the road, one that most in that situation don't consider. When people get into a car wreck, is it because they aren't educated enough about driving and the roads?.....or is there more too it?
93 votes
Driving With A Conscience
by Nia Roberts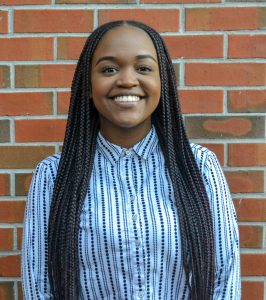 This essay details my experience and understanding of driving safety and my personal recommendations to improve our experiences on the road.
59 votes
Once in a Lifetime Phenomenon
by Kourtney Nunnery
The essay I wrote is basically a story. I never took defensive driving seriously until I was put in a tough situation an realized its importance. I titled this, "Once in a Lifetime Phenomenon" because this is an experience that would never come up in any classes, any scenarios, and no real way to prepare for it. Just a phenomenon.
58 votes
In the Driver's Seat
by Alicia M Rodriguez
Safe driving to avoid traffic deaths
49 votes
The Impact of Reckless Driving
by Karen Abdelmalek
This essay focused mostly on the importance of driver's education as well as scientific data collected in recent years. I reflected on the importance of driver's education and the importance of caring about others on the road. I also talked about the death of a family friend who was killed by a drunk driver.
48 votes
"Keep Calm, Carry On, Careful Driving is Number One"
by Chanel Stewart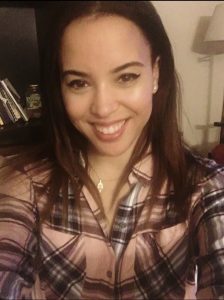 Driver's today often convey the mindset of the "Road Expert", whereby most traffic laws that were originally learned are gradually not taken into account by most driver's. In this essay, I discuss the importance of attentiveness and the level of recognition drivers must have in how their actions may affect their safety as well as the safety of others whilst on the road.
43 votes
Drivers Education: The Difference Between Life and Death
by Claire Owen
This essay describes the importance of drivers education and contains a true driving incident that changed the lives of many and could have had a greater catastrophic outcome.
38 votes
How to Keep Roads Safer
by Mia Sims
This essay is about why and how to keep the roads safer.
37 votes
One Decision
by Lorna Catherine Smith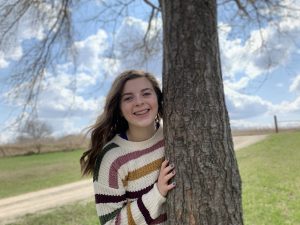 My essay states reasons why a driver's education course is vital for teenager's success.
34 votes
To Making the Roads Safe
by J'may Simmons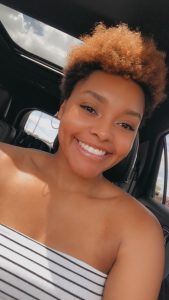 After being provided with all the necessary resources on road safety, the laws of the road, and guided measures to ensure complete focus while driving, it is a choice whether or not you choose to be a safe driver. Hopefully, you make the right choice for your own and others' safety.
32 votes
Concerning Accident Rates
by Katelyn Callahan
This essay explains the importance of driver education and how lives can be saved on the roadways.
31 votes
Your Fate Is in Your Hands: Lose Your Blind Trust in Other Drivers
by Hailey Nguyen
Drivers education is essential to prevent common mistakes and to encourage safe driving choices. However, to make the roads safer and reduce the number of driving-related deaths, accessible alternatives to common poor choices made my drivers have to be emphasized. Ultimately, to ensure your own safety on the road, drivers should lose their blind trust in other drivers. Reporting dangerous driving and understanding "your fate is in your hands" has the potential to reduce the number of driving-related deaths.
25 votes
Education Doesn't Stop After Driver's Ed.
by Alaina Faith Kenely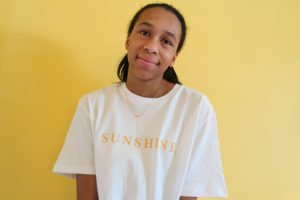 In my essay, I talk about the importance of driver education in reducing the number deaths, and steps we can take to improve for the future.
24 votes
A Unique Solution
by Nathan Mitchell
This essay details a unique, technological way to prevent repeated cases of drunk driving. This essay combines innovative technology with an example of how it would work. With some innovation, it could prove a useful tool in helping people stop driving while drinking.
23 votes
Defensive Driving; Drive the Right Way
by Grace Deck
An essay on the importance of defensive driving.
19 votes
Who is Actually in Control?
by Victoria Lisa
In my essay, I am going to focus on distracted driving specifically mostly on drunk driving. I had a personal experience recently due to drunk driving. Therefore, I figured to write about that experience and get all of my feelings out onto paper. Distracted driving was always a huge "pet-peeve" of mine and was something that I was always passionate about so, this scholarship was definitely the one for me. The title, "Who is Actually in Control?" means who is in control, the phone, the alcohol, the drugs or you can be in control of how you drive.
19 votes
Driving with a purpose.
by Kate
The majority of Americans have driven before but do not know the importance of it.
17 votes
Personal Responsibility in Driving
by Camille Hanks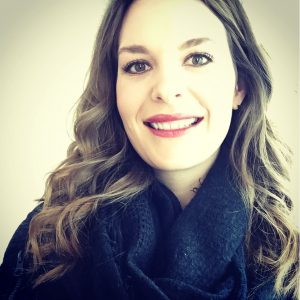 I share a personal experience of witnessing a fatal car wreck. I highlight the importance of educating drivers about the importance of understanding their personal responsibility as a driver; to realize that their choices have outcomes. I point out things that have armed me as a driver and propose those as a solution to rising motor vehicle fatalities.
14 votes
Dangers of Distracted Driving
by Kelsey Truax
This essay is a message. It is a message for all upcoming and current drivers to never be the cause of someone losing their child, parent, sibling, or best friend. In this essay, you will learn how I lost my best friend due to distracted driving and how beyond devastating it was for me and many others. Don't just be the cause of someone else losing a loved one, don't be the reason your mother goes to bed at night thinking about how you would still be here if you didn't drink that drink, read that text, or change that song.
14 votes
That One Second
by Kaitlyn Blair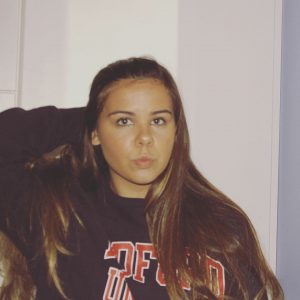 That One Second is about feeling as though if you didn't take that one glance down at your phone, if you didn't switch that song, life would be so much different now. It's about how awful that feeling of regret is. We need to make a change and it all starts with You. It all starts with self-control and time management. That One Second can save your life.
13 votes
Drivers Education
by Jahqui' Cooper
This essay gives my perspective on safe driving and rules of the road. I answer all questions asked and even share a personal experience.
13 votes
It Can Wait
by Spencer Gomez-Navarro
This essay shows the experiences of those who have gone through an accident due to drivers that text and drive. It also offers solutions and preventative measures on how to reduce the incidence of accidents.