National Driving and Traffic School is proud to announce their 2017 scholarship opportunity, entitled "Youth Forward." The company is seeking applicants for six $500 scholarships rewarding a deserving youth – either enrolled as a High School Sophomore, Junior, or Senior or as a College Freshman – on the topic of volunteerism and youth.
YOUTH FORWARD SCHOLARSHIP 2017
Volunteerism is increasingly important in American society. Indeed, most of today's High Schools require some type of volunteer work in order to graduate. Colleges and universities as well seek to encourage students to "give back" to their communities.
This scholarship seeks to reward a few deserving youth for his or her commitment to the spirit of volunteerism. The application is handled in essay format. To apply, submit an essay of less than 500 words in Microsoft Word format addressing the following questions:
This is an annual scholarship program.
QUESTIONS TO BE ANSWERED IN YOUR ESSAY / APPLICATION:
What is the area in which you have chosen to volunteer (e.g., homelessness, anti-drunk driving, youth art programs, etc.).? Why did you choose it?
How many hours per year / week / month have you volunteered?
What are / were your responsibilities as a volunteer?
What has been your biggest challenge as a volunteer?
What has giving you the most satisfaction as a volunteer?
What have you learned from your volunteer position?
How are your interests and career goals in alignment with that volunteer focus, or perhaps not?
Looking towards the future, how do you see your activities as "forward looking?" What does "forward looking" mean to you?
What change do you seek to foster in the world via your volunteer activities?
If you were to come back in ten, twenty, or even thirty, years do you think your volunteer activities would have "made a difference?" How so?
BROWSE SUBMITTED ESSAYS BELOW:
By "sharing" an essay on social media (Facebook, Twitter, and/or Google+), you are casting a "vote" that that essay should win.
2 prizes will be awarded for each of the three essay submission contests.  One for the most votes and the other as our staff favorite.
436 votes
Caring Is The Way Of Life
by Simran Chopra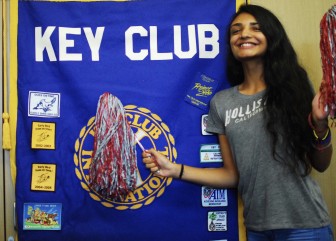 My essay talks about my dedication to Key Club and how it has impacted me in several different ways.
331 votes
Most Memorable Volunteer Experience
by Jalyn Beaty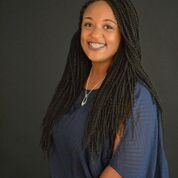 This essay describes some of the community service I have done and my most memorable experience volunteering.
231 votes
The Lifting of Man's Vision to a Higher Plane
by Ashley Richards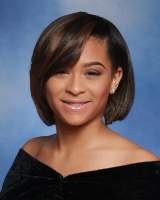 This essay describes in depth the importance of community service as it portrays leadership: building one's personality and pushing them past their normal limitations.
94 votes
More than Just a Game
by Kyleigh Rogers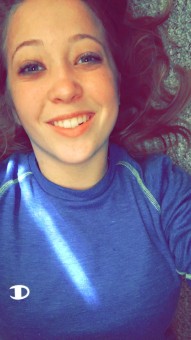 This essay consist of what i have done voluntary the past four summers, which is coach youth football. The essay explains responsibility's, challenges, what I have learned and much more.
89 votes
Doing the Dirty Work for a Clean Future
by Vanessa Tafolla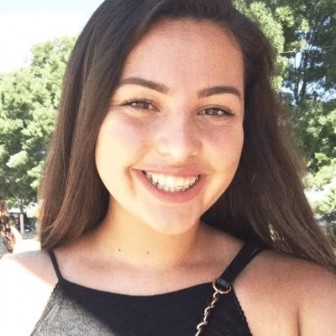 Garbology is a growing topic among environmental stewards. The Carson High Garbology program has offered me a way to give back to my community by helping students learn outside their classroom about the impact of proper item sorting.
79 votes
The Importance of Volunteering
by Kaylee Pearlman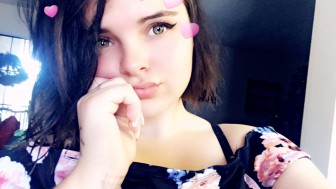 In my essay, I address that volunteering is important, and not just because it's good, but because the greatest gift you can give, is your time.
78 votes
Creating Change Across State Lines
by Oria Daugherty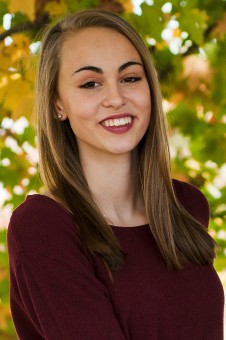 This essay discusses my summers volunteering with Group Work Camps, an organization created to bring youth together to help others repair and beautify their homes across the country. Ultimately, volunteering showed me the power of the individual to create change, and led me to pursue a career in environmental sustainability and health.
74 votes
Volunteers Make a Difference with a Lasting Impression
by Nadia DeBem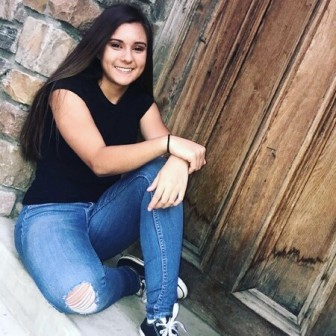 My volunteer experience with the Children's Hospital in Denver, Colorado has made me humble and honored to be a part of something bigger than myself. To interact wtih patients that are struggling with aggressive medical conditions has made my understanding of the medical system more extensive and has given a face to the future I want for myself.
73 votes
Building Characters
by Victoria Pedersen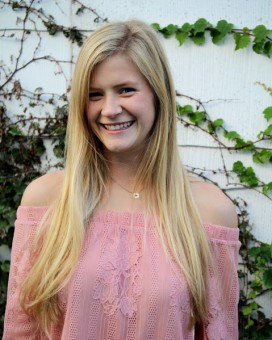 I am a volunteer Sunday School teacher for my church, and have learned that I am capable of making real change.
63 votes
Lessons Learned While Inspiring Others
by Sara R VanDyke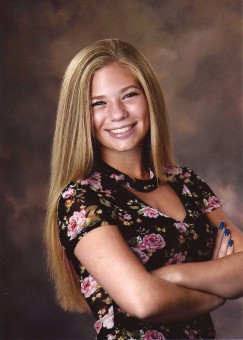 When you take something you have learned and love and use it to teach others.
61 votes
Volunteerism
by christof chukuma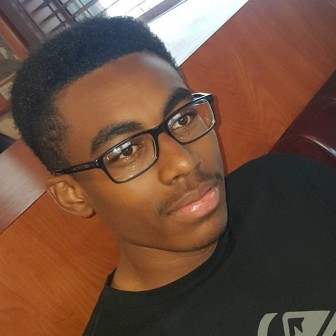 I fell into a significant youth category that had not really thought about volunteering.
56 votes
Small Deeds Change the World
by Hailey Nicole Hudson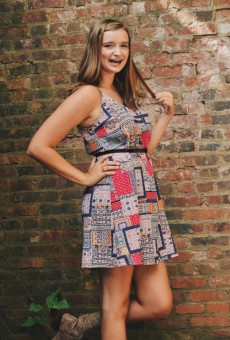 Volunteering is not always about how you impact others, but, rather, about how they can impact you more than you could ever imagine. When you volunteer prepare to be potentially overwhelmed by the love that others can show you. Generosity and kindness can go a long way.
54 votes
Become What You Are Not Yet - Volunteer In Your Community
by Kimberly Nicole Bowers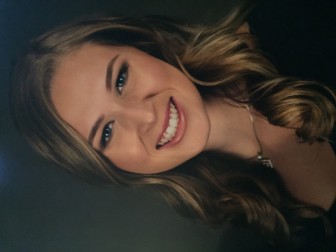 Become the best version of yourself by volunteering in your community!
46 votes
The Other Side
by Sydney Parrott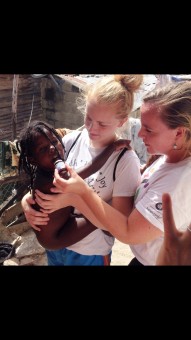 This personal essay explores one of the hardest experiences during my medical clinic in the Dominican Republic.
43 votes
Serve the City
by Rachael Bishop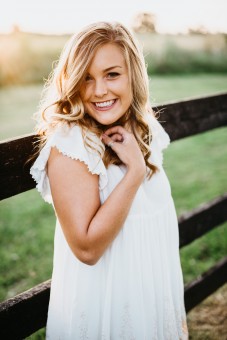 Through a ministry through my church, I found my passion for serving and loving children. They've taught me more than anyone else has in my 17 years of life.
35 votes
Lifting Others
by Karen Romero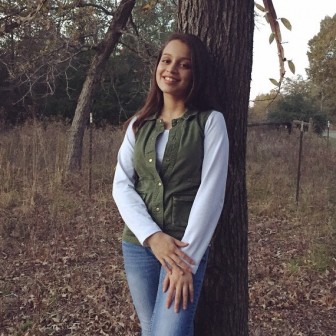 Volunteering, as part of a worship group, at Peña de Horeb Christian Church
27 votes
Developing the Youth
by Kenji Arin Adachi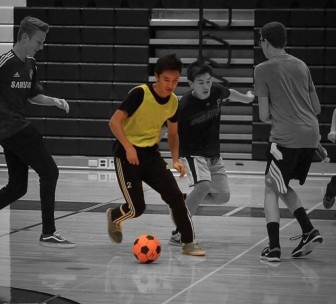 I love to work with the youth, teaching them how to play sports and creating positive environments. How you influence a young child now will develop their character for the future.
26 votes
Inspiration leads to Inspired Individuals
by Jeremy Scott Linaburg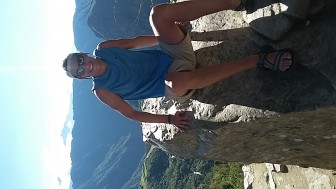 This essay describes my passion to volunteer and how through one individual my life has changed for the better.
26 votes
My Volunteer Experiences, Being A Community Leader
by Katelynn Kurtz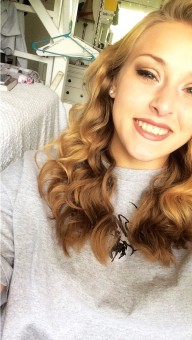 Explains my work on mission trips.
25 votes
Sharing the Joy of Reading
by Lilian Constanza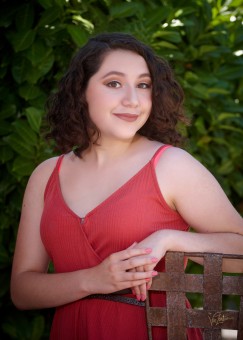 An essay describing my work in the City of Watsonville. I helped create a reading tutoring for elementary school students with below grade level reading scores.
20 votes
Making a Difference by Volunteering in a Hospital
by Emily Rosenberg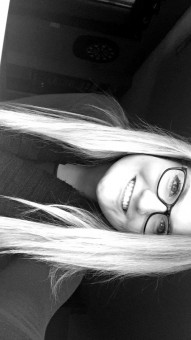 I talk about what it is like to volunteer in a hospital and the benefits of doing so. Along with making a difference in hospitals by being a volunteer.
19 votes
Volunteerism
by allison m cyr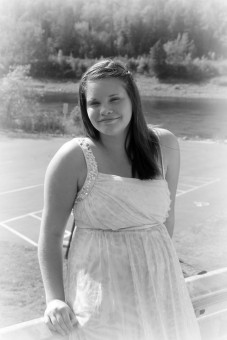 This essay is about volunteering and what my experience was when i volunteer and i still do it till this day!
19 votes
Break Through 4 a Buddy!
by Noelle Thompson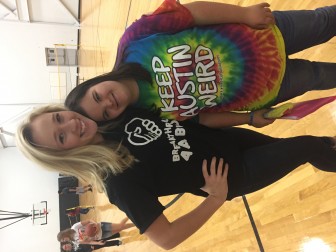 This essay describes how I founded a 501 (c)(3) called Break Through 4 a Buddy to promote the social inclusion of persons with intellectual and physical disabilities.
18 votes
Inspiring Softball Youth
by Kathia Valdez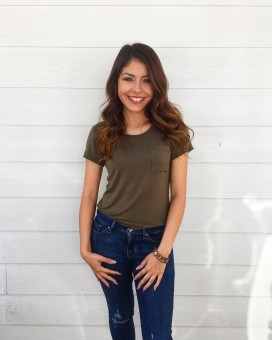 Kathia Valdez's volunteer experience as a youth softball coach. The valuable lessons and skills learned from this volunteer opportunity.
18 votes
Our Golden Warriors
by Michelle Vasquez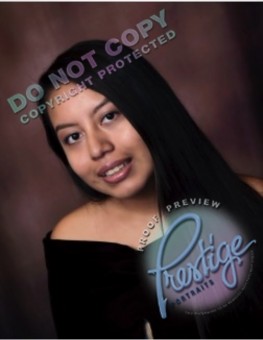 This essay is about valuable people who are sometimes forgotten.
17 votes
My Growth Through Volunteerism
by Patricia Whyte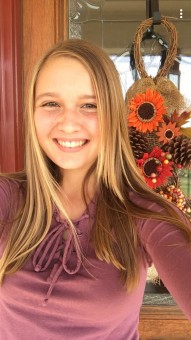 Volunteering at Bulverde Area Humane Society with the animals there and how I help benefit our world.
14 votes
The Gracious Art We Call Volunteering
by Simon Merheb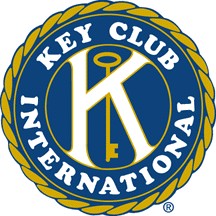 My essay details some of my experiences as a Key- Club volunteer, including any advantages and disadvantages, in order to provide a two- pronged, informative essay.
14 votes
The Importance of Volunteering In Our Communities
by Keiarrah Thompson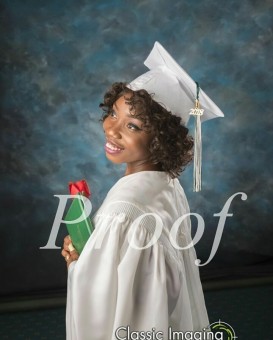 My essay talks about my experience at a soup kitchen, and how it changed my view on helping others.
SUBMISSION REQUIREMENTS:
Applicants must be currently enrolled in either High School, University or College as a full-time student (2016-2017 school year).
Employees and relatives of National Driving and Traffic School are ineligible.
There will be three contest submission dates. To be eligible for the contest submit your essay by one the submission dates.
1. Round 1 May 1st: application deadline; winners announced 5/30/17
2. Round 2 September 1st: application deadline; winner announced 9/30/17
3. Round 3 December 31st: application deadline; winners announced 1/31/18
Along with your submission please include a picture of yourself which we can post on our site to go along with your essay
The winner will be required to provide proof of successful acceptance to a Higher Institute of Learning, College or University. Payment will be made directly to the applicant's college. If you have additional questions, please contact us.