National Driving and Traffic School is proud to announce their 2017 scholarship opportunity, entitled "Youth Forward." The company is seeking applicants for six $500 scholarships rewarding a deserving youth – either enrolled as a High School Sophomore, Junior, or Senior or as a College Freshman – on the topic of volunteerism and youth.
YOUTH FORWARD SCHOLARSHIP 2017
Volunteerism is increasingly important in American society. Indeed, most of today's High Schools require some type of volunteer work in order to graduate. Colleges and universities as well seek to encourage students to "give back" to their communities.
This scholarship seeks to reward a few deserving youth for his or her commitment to the spirit of volunteerism. The application is handled in essay format. To apply, submit an essay of less than 500 words in Microsoft Word format addressing the following questions:
This is an annual scholarship program.
QUESTIONS TO BE ANSWERED IN YOUR ESSAY / APPLICATION:
What is the area in which you have chosen to volunteer (e.g., homelessness, anti-drunk driving, youth art programs, etc.).? Why did you choose it?
How many hours per year / week / month have you volunteered?
What are / were your responsibilities as a volunteer?
What has been your biggest challenge as a volunteer?
What has giving you the most satisfaction as a volunteer?
What have you learned from your volunteer position?
How are your interests and career goals in alignment with that volunteer focus, or perhaps not?
Looking towards the future, how do you see your activities as "forward looking?" What does "forward looking" mean to you?
What change do you seek to foster in the world via your volunteer activities?
If you were to come back in ten, twenty, or even thirty, years do you think your volunteer activities would have "made a difference?" How so?
BROWSE SUBMITTED ESSAYS BELOW:
By "sharing" an essay on social media (Facebook, Twitter, and/or Google+), you are casting a "vote" that that essay should win.
2 prizes will be awarded for each of the three essay submission contests.  One for the most votes and the other as our staff favorite.
436 votes
Caring Is The Way Of Life
by Simran Chopra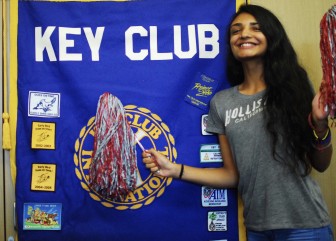 My essay talks about my dedication to Key Club and how it has impacted me in several different ways.
237 votes
Most Memorable Volunteer Experience
by Jalyn Beaty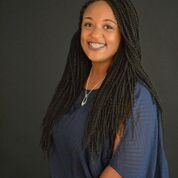 This essay describes some of the community service I have done and my most memorable experience volunteering.
228 votes
The Lifting of Man's Vision to a Higher Plane
by Ashley Richards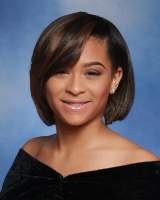 This essay describes in depth the importance of community service as it portrays leadership: building one's personality and pushing them past their normal limitations.
78 votes
Creating Change Across State Lines
by Oria Daugherty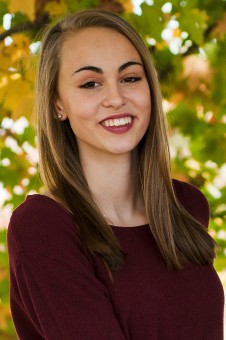 This essay discusses my summers volunteering with Group Work Camps, an organization created to bring youth together to help others repair and beautify their homes across the country. Ultimately, volunteering showed me the power of the individual to create change, and led me to pursue a career in environmental sustainability and health.
73 votes
Volunteers Make a Difference with a Lasting Impression
by Nadia DeBem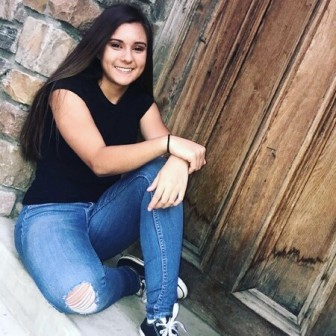 My volunteer experience with the Children's Hospital in Denver, Colorado has made me humble and honored to be a part of something bigger than myself. To interact wtih patients that are struggling with aggressive medical conditions has made my understanding of the medical system more extensive and has given a face to the future I want for myself.
43 votes
Serve the City
by Rachael Bishop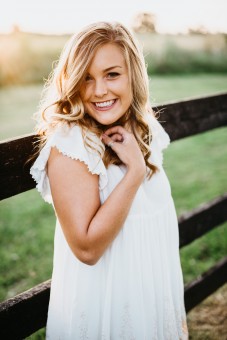 Through a ministry through my church, I found my passion for serving and loving children. They've taught me more than anyone else has in my 17 years of life.
27 votes
Developing the Youth
by Kenji Arin Adachi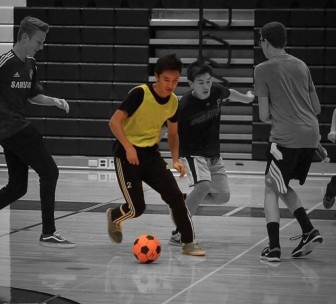 I love to work with the youth, teaching them how to play sports and creating positive environments. How you influence a young child now will develop their character for the future.
26 votes
Inspiration leads to Inspired Individuals
by Jeremy Scott Linaburg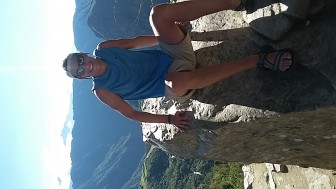 This essay describes my passion to volunteer and how through one individual my life has changed for the better.
19 votes
Volunteerism
by allison m cyr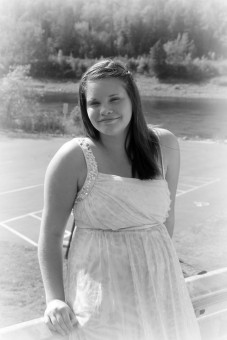 This essay is about volunteering and what my experience was when i volunteer and i still do it till this day!
18 votes
Inspiring Softball Youth
by Kathia Valdez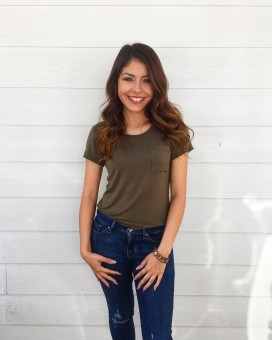 Kathia Valdez's volunteer experience as a youth softball coach. The valuable lessons and skills learned from this volunteer opportunity.
7 votes
Salt and Light of the World
by Ruvianne Mercado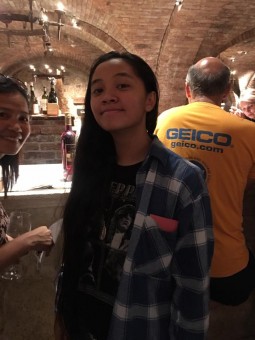 YES, my essay is about serving the church, but I hope it inspires you to go out and help your community whether it be the animal shelter to the homeless! My essay discusses what I have committed my time to the majority of my high school years and what I have learned from it.
7 votes
My Life in Three Parts
by Eunice E Medina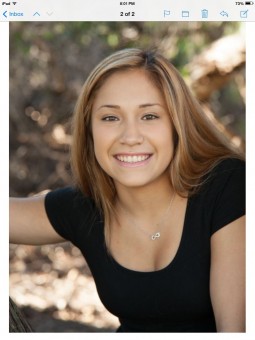 Finding my life through the help of others and my calling through volunteerism
5 votes
Coming Of Change.
by Jasmeen Sandhu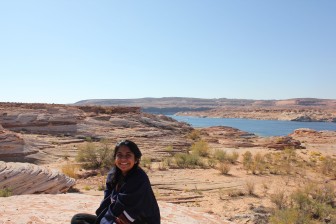 In writing this essay, I have gotten a chance to reflect on how much volunteerism has impacted my day to day life. Through actively volunteering in my community, I have learnt what genuine, real and good change in the world around me can look like. I want to dedicate myself in the future to volunteerism ,so that I can get more and more involved in enacting this change in others and my life.
4 votes
The Young Men Who Changed My Life
by Adam Bender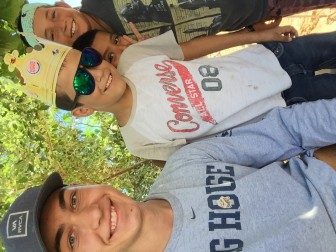 This essay gives just a glimpse of how a group of young men through volunteering changed who I am.
4 votes
A Lifestyle
by Sarah Urive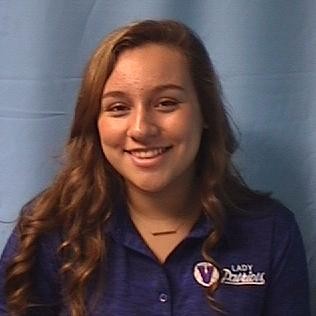 Volunteering at church
2 votes
Generation "Me" to Generation "Citizen"
by Alexandria West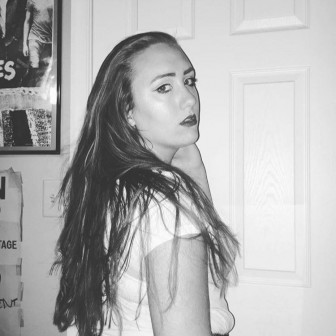 After participating in Generation Citizen, I have been able to better myself, students, my community, and our generation. Through my work with Generation Citizen, I have been able to work as a Democracy Coach to encourage younger students to become advocates in their communities.
0 votes
Eternal Hope for Others
by Lauren Peña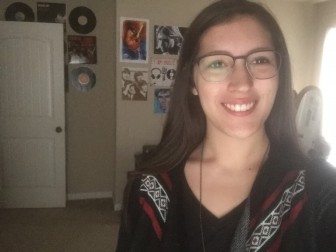 Most of my volunteering was spent at week long mission trips for the past 5 years. My essay describes what I obtained from these mission trips, as well as how I believe my volunteering impacted others.
0 votes
The Power of Volunteerism
by Anna Elizabeth Ganser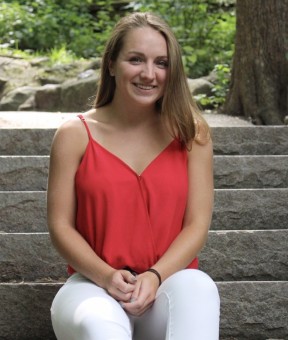 In the summer of 2016, I decided to travel 900 miles away from my home to Charlottesville, West Virginia. I took on the challenge to connect with people in the Charlottesville community and help them regain their sense of freedom and independence. I went to Charlottesville with my fellow church members as a mission trip. My church members and I were assigned to be in one of over 50 randomized groups with over 1,000 other students from all across the country. My group was in charge of helping one of the most caring people I have ever met. Her name is Daisy, and she was 102 years old at the time. Daisy has been in a wheelchair for over 20 years and has not been able to get out of her house due to the extremely steep stairs leading up to the front door. I chose to help Daisy regain her ability to get out of her house in order to develop a sense of independence again because something similar happened to someone close to me. My grandpa passed away from three types of cancer, lung cancer, brain cancer, and bone cancer. He was a war veteran and my best friend. He was always moving around either inside his house fixing something, outside in his workshop, or walking the dog, he could never sit still. My grandpa was then hospitalized and lost his ability to walk, run, or work due to the powerful treatment he needed. He was never himself since the day he was diagnosed, to the day he passed. I wanted to help Daisy feel like herself again, and how she felt 20 years ago. I volunteer frequently, most of the time with my church, Meadowbrook. I would say I volunteer between 15-20 hours a month, not including mission trips that I take once or twice a year. Building Daisy a wheelchair ramp and seeing how beyond happy she was as she came outside her front door and down to the ground, was by far the most satisfying thing I have ever witnessed, not only in volunteering but in general as well, it continues to give me goosebumps to this day. Though this experience has been the most satisfying, it has been the most challenging. I traveled 900 miles away in the beginning of July with no friends, no phone, and no family. Not seeing or speaking with my family was the hardest challenge about this experience. I have learned a plethora of things while volunteering such as how much a small task can mean to someone, how giving someone a simple gift such as a pair of socks can make their life 100 times better, or how just giving someone a hug or praying for someone could be the reason they are still here today. I have learned beyond what I ever imagined from my volunteer experiences and I would never, for the slightest second, take my volunteer experiences back.
0 votes
The Impact Volunteering Left On Me
by Avani Patel

Volunteering has become one of my meaningful interests that allowed me give back to my community and educated and informed about the situations and people around me.
0 votes
Are you down to Volunteer?
by Oscar Camacho Flores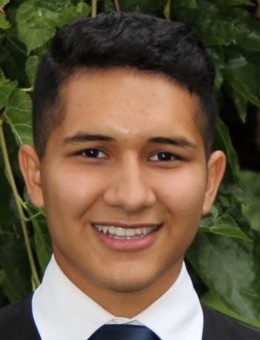 In the essay that I wrote I described how I volunteered, how it made me feel and lastly how it will help me in the long run.
0 votes
My Life to Carson
by Angela Arlene Ambrosio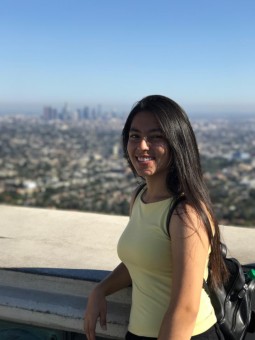 How I've spent my time for the past ten years volunteering with the city of Carson through Mexican Folk dancing.
0 votes
Volunteerism: a lifestyle
by Rhylee Lynn Roush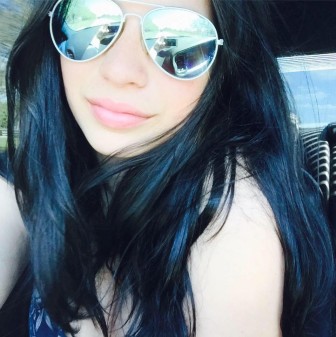 Volunteering is a lifestyle. I encourage everyone to dedicate a portion of their time to volunteer at a local school, shelter, soup kitchen, etc.
0 votes
Part of Me
by Anthony Rodriguez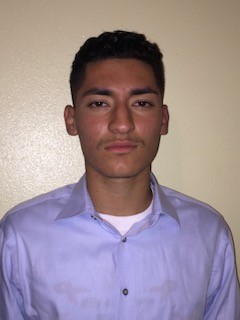 How volunteerism brought me closer to my community.
0 votes
Personal Statement
by Nekedra Williams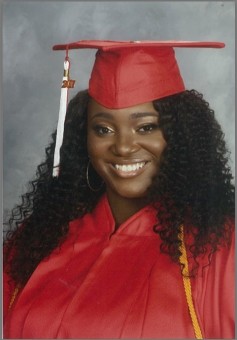 My personal statement reflecting upon my life, goals, and achievements.
0 votes
Helping hand
by Grace Aquino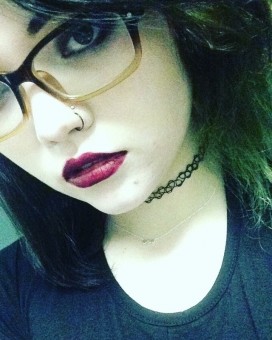 Why I volunteer and what impact I have.
0 votes
Cultivating Confidence
by Gracie Keener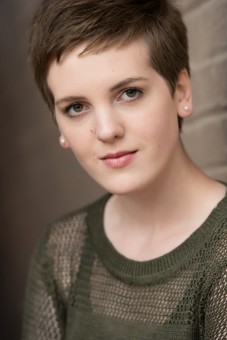 My experience as a person who has volunteered extensively at a local community youth theatre.
0 votes
Project T.A.L.K.
by Paul Nicholas Silva

Describes the organization that teaches deaf children to listen and speak without the use of sign language and gain listening, speaking and literacy skills.
0 votes
Help Yourself to Helping Others
by Summer Starr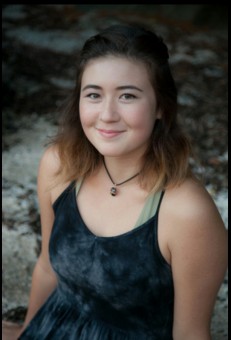 This is my experience volunteering at the YMCA rockwall and my impact in the volunteer program.
SUBMISSION REQUIREMENTS:
Applicants must be currently enrolled in either High School, University or College as a full-time student (2016-2017 school year).
Employees and relatives of National Driving and Traffic School are ineligible.
There will be three contest submission dates. To be eligible for the contest submit your essay by one the submission dates.
1. Round 1 May 1st: application deadline; winners announced 5/30/17
2. Round 2 September 1st: application deadline; winner announced 9/30/17
3. Round 3 December 31st: application deadline; winners announced 1/31/18
Along with your submission please include a picture of yourself which we can post on our site to go along with your essay
The winner will be required to provide proof of successful acceptance to a Higher Institute of Learning, College or University. Payment will be made directly to the applicant's college. If you have additional questions, please contact us.