Driver Education Initiative Award – Scholarship Opportunity
National Driving and Traffic School is proud to announce their 2019 scholarship opportunity, entitled "In the Driver's Seat." The company is seeking to reward essay applicants $3,000 in scholarships- for students enrolled as a High School Sophomore, Junior, or Senior or as a College Freshman – on the topic of being a safer driver.
Driver Education Initiative 2019: In the Driver's Seat
The Topic of this year's essay submissions deals with the serious implications of being a driver. In America, an average of 34,000 people die each year as a result of driving. This is more people who have died in one year as a result of driving, than the total number of American soldiers who have died from war in Iraq and Afghanistan combined. The total number of Americans who die within the span of two years as a result of driving is more than the total number of American deaths from the Vietnam war. This is to say, driving is more dangerous and deadly for our nation than being involved in combat,  and highlights the serious consequences of being negligent on the road.

courtesy:  NHTSA, Wikipedia, https://en.wikipedia.org/wiki/United_States_military_casualties_of_war
Many drivers are not aware of these startling and very scary facts, especially newer drivers. The essay contest "In The Driver's Seat" seeks to have applicants highlight the importance of being a safe and educated driver. This scholarship seeks to reward six students for his or her submission dealing with the importance of being a safe and educated driver. The application is handled in essay format. To apply, submit an essay of less than 500 words in Microsoft Word format addressing the following questions:
This is an annual scholarship program
QUESTIONS TO BE ANSWERED IN YOUR ESSAY / APPLICATION:
What is the importance of driver education in reducing the number deaths as a result of driving?
What steps can be taken to reduce the number of deaths related to driving?
Have you ever had an experience of being in car accident or have seen your friends or family members driving irresponsibly?
What steps can you take to be a better and safer driver as well as help others become safer on the road?
BROWSE SUBMITTED ESSAYS BELOW ON OUR "Driver Education Initiative" CONTEST:
By "sharing" an essay on social media (Facebook, Twitter, and/or Google+), you are casting a "vote" that that essay should win.
2 prizes will be awarded for each of the three essay submission contests.  One for the most votes and the other as our staff favorite.
Application Instructions Below.
4912 votes
Better drivers, better lives
by Chantal Carrillo-Ferreyra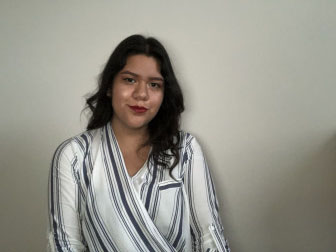 As we become teenagers, learning how to drive is by far the most exciting thing. The problem is, we are so fascinated by the new experiences driving will bring us, rather than focusing on the implications it'll have. If more people had conscience about how their actions behind the wheel affects others, there would be less deaths due to car accidents.
402 votes
Operating a Vehicle
by Azade Jasmine Brown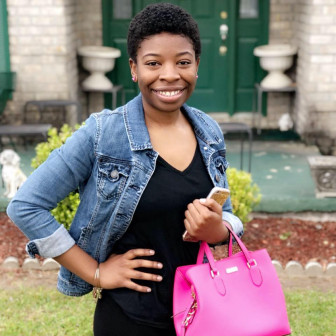 My essay covers the safety of operating a vehicle and a little about myself. I hope that this would be very helpful. Thank you!
348 votes
Knowledge Is Power
by Daija Green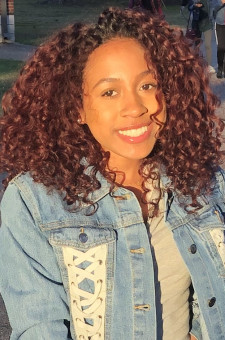 "Knowledge is power" as stated by the British painter Francis Bacon. This quote is the epitome of the solution that can reduce the number of deaths caused by the lack of drivers safety. Driving has great power and impact in our society and as drivers we must take ownership in accepting responsibility to better educate ourselves on the importance of becoming safer drivers.
278 votes
NO DISTRACTION IS WORTH A CAR CRASH OR A LIFE!
by Dawn San Luis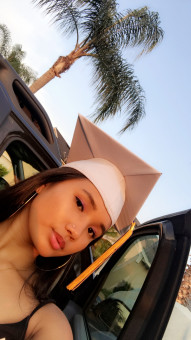 Primary Goal: to instill the importance of safe driving when no one else is looking.
106 votes
Better Late Than Dead
by Sophie Smiley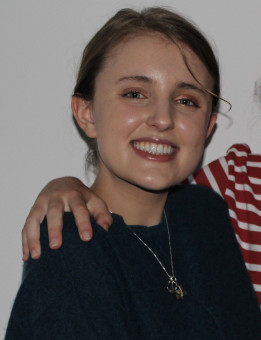 In this essay, I describe the importance of driver education, my experience in a car accident, and steps that can be taken to ensure safer driving.
62 votes
It's Time For a Safe Drive
by JoNiesha Kennedy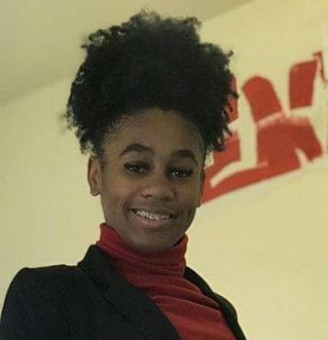 The importance of this essay is to educate the readers on the importance of safe driving. One of its main focuses is discussing the high death rate involving car accidents. Therefore we must conquer the steps we have to take to reduce the number of deaths related to car accidents. We can do this by digging deeper into a more responsible aspect of driving safe and bringing awareness to more people.
53 votes
Safe Driving Saves Lives
by Gabrielle Desear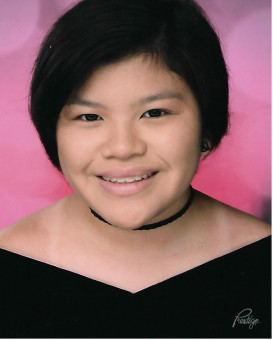 Reckless teen driving and behavior on the road can prove deadly. As somebody who has been the victim of a car accident caused by a high school student, I know firsthand the damage it can cause. However, drivers education as well as simple considerations for one's safety are vital tools in stopping the rising count of traffic deaths among young drivers.
51 votes
Discipline
by Alexis Tibbs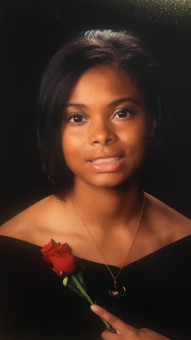 Deaths on the road are mainly due to our lack of concern, care, and compassion for one another. It is important we address this selfishness, from seasoned drivers to new ones. Education to correct driving technique must be encouraged and offered in our school systems and through our government. But most importantly, we must understand the damage our flaws cause by learning about past mistakes. This knowledge will allow us to discipline ourselves to avoid accidents.
49 votes
An Irreplaceable Cost
by Brittany Edwards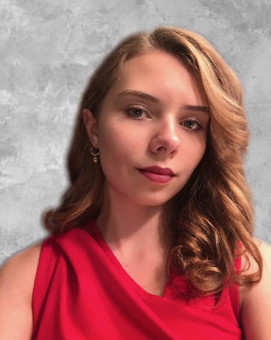 I was in a debilitating automobile accident a few years back. I have fought for my life because of this experience and it has taught me the true importance of responsible driving and the consequences that can arise from distracted driving. We need to take action and enforce the rules of driving that are implemented to create safer roads and save lives. Driver's education and the legislative system are the first steps to change. My personal experience has made me a witness to the injustice of poor driving decisions and this fuels my aspiration to make an impact toward a better future for drivers.
47 votes
New Drivers and Our Future
by Sara Delaney Moore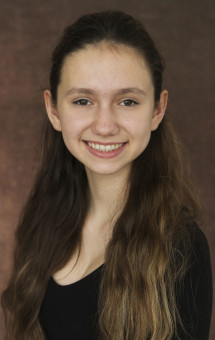 New Drivers hold the keys to our future. Literally. Drivers Education informs the most inexperienced of drivers and makes them into law biding motorist. Drivers Education can be the difference between a car wreck and a life saved so lets do it in a meaningful order.
43 votes
Stop accidents before they stop you
by Roselle WATKINS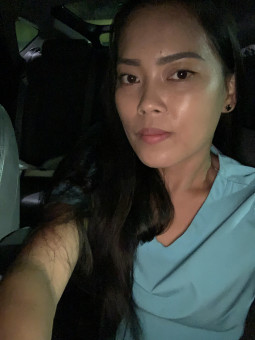 Driving is a privilege and not a right.
41 votes
Being an Educated Driver
by Alexandra bartolomei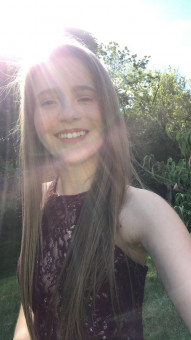 I wrote about the importance of learning the reality of driving distracted, including phone usage and being intoxicated. I also wrote about how we can learn to take steps to driving without phones so that we can be safe on the road.
40 votes
Educate: To Escape The Police Tape, The Body Drape and Streaming of any News Videotape
by Luther Daniel Harris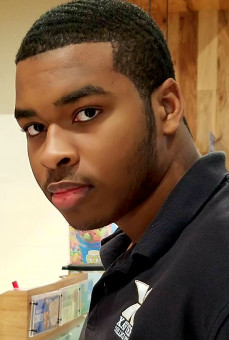 Educate on driving safely, to avoid a fatal car crash and escaping the police using their caution tape or body drapes to cover fatalities from being streamed and videotaped before they get a chance to notify the victims loved ones.
38 votes
Safe Driving Strategies
by Isabel Gonzalez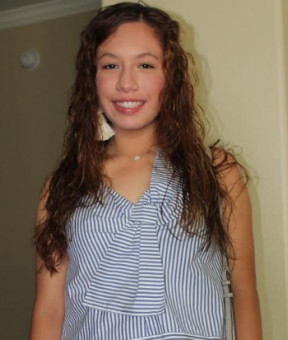 In this essay, I detail numerous techniques to ensure safe driving aimed at ALL different types of drivers! These practical and do-able strategies can help make roads safer, thus decreasing car accidents across the world.
35 votes
Safe Driving Keeps Lives Thriving
by Laura Teresa Klump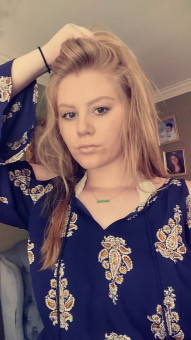 My essay stresses the importance of being a responsible and focused driver as soon as you step into the drivers seat. Reckless driving doesn't effect just the driver; it effects others in the car, other drivers, and even pedestrians. Driving is a huge responsibility and many people do not realize that. By focusing while driving, it lowers the chances of crashes, keeping more people's lives thriving towards the future.
35 votes
Wake Up!
by Ariel Geesey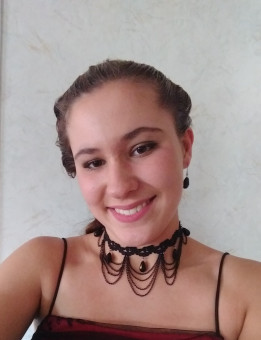 Americans drive too much to not pay attention to their driving.
34 votes
Resist the Ping
by Justin James Cardona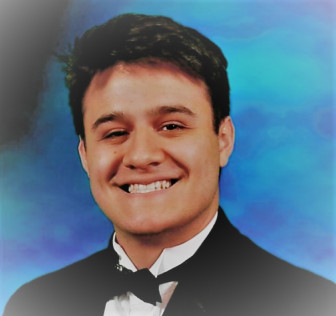 The topic of drive distracted or die, is an uncomfortable topic. The first step to teen driving is to receive driver education. On top of the new responsibility of driving, we get such pleasure from our Smartphone. Anticipating what message awaits us after we hear an alert, is it similar to the anticipation of eating your favorite food. It has to do with our addictive nature and how our brain instinctively responds to that "ping" sound coming from our phone. Our brain gets a hit of dopamine, a chemical that leads to an increase in arousal, energizing the reward circuity in our brains when we hear the "ping" and we feel the urge to instantly check our phone. This is a lack of self-control. The message of resisting distracted driving needs to be reinforced often. We must AVOID THE PING!
33 votes
Better Choices...
by Jenna Goss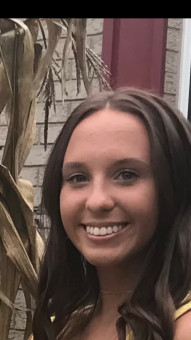 By making smart choices we can prevent the life changing ones that come from making bad ones.
24 votes
From Behind the Wheel
by Campbell Robinson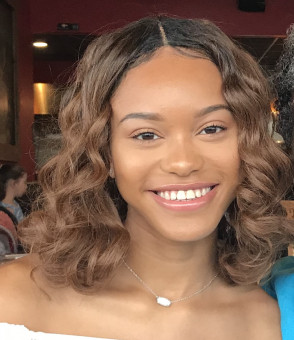 My essay is focused to young teenage drivers in a way that they can relate to. I discuss what it takes to be behind the wheel and how driving can affect you and other peoples lives.
23 votes
Safe Drivers Are Smart Drivers
by Ariel Rene' Stamback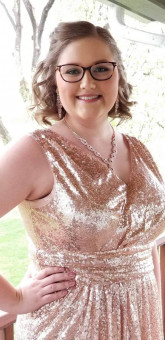 This essay contains content that will help promote safe driving and driving education. It will also give the reader some helpful tips on how to make themselves and others around them safe.
23 votes
Safety of driving
by Mackenzie Akright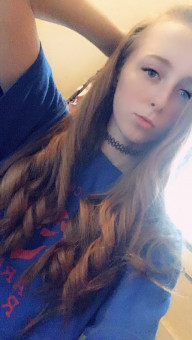 Talks about how to not text and drive, drink and drive, and to wear a seat belt no matter what.
20 votes
Teenagers behind the Wheel
by Lesly Michelle Beltran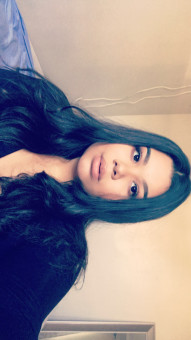 Teenagers Behind the Wheel Driving behind the wheel comes with serious consequences. It begins with teenagers being very excited to finally have a car not understanding the importance of saftey. With all the technology we have such as Snapchat, Instagram, Twitter, etc, young adults get easily distracted. When driving, you should know that if you need to use your phone even if it is for a quick second or because it is an important call you should try to pull off to the side of the road to reply or another safe way to communicate is by using the HandsFree mode which is a way to hear a phonecall on speaker instead of texting. According to www.nsc.org there was a total of 40,000 car accidents where people lost their lives in the year 2018. It's important that Driver's Education which is a formal class or program that prepares new drivers to obtain a learner's permit or driver's license to educate about safety on the road and aids in providing knowledge on how to reduce accidents as well as informing drivers of the consequences that an individual can receive for causing an accident. Young adults who feel they are ready to be on the road should be aware about the fact that most accidents are caused by their age group. According to www.cdc.gov, which is a major operating component of the Health and Human Services website states that the "... risk of motor vehicle crashes is higher among 16-19 year olds than among any other age group." Driving recklessly or under the influence can increase the road death rate. You should suggest to your friends who are out partying to not drive but instead use other transportation options such as Lyft, Uber, or calling a family/friend to pick them up. There are families being torn apart because those driving under the influence are not in the right mind to make responsible decisions. To reduce deaths in accidents especially for the 16-19 age group, high schools should provide a free drivers education courses on their campus for students and help with making the payments affordable. If high school's can provide this for their students then there would be less accidents on the road and it can possibly reduce the statistics of 16-19 year olds having the highest car accidents. I believe that when given a ticket with a huge number on it makes it very tough for those who can barley provide for their families to ever get back on their feet because a fine for a DUI is expensive and when found guilty it ranges from $10,000-$15,000 dollars. Another step that can be used to become a better driver is to go online and practice more about safety. There's a website called www.teendrive365inschool.com it is comprehensive program designed to promote safe driving habits and put an end to distracted driving. They provide you with 2-3 minute clips with safety behind a wheel and mini-quizzes and games to enjoy. Personally I have never been in a car accident but there are many car accidents near my home. Many of the car accidents that occur throughout my neighborhood are young teenagers who are speed racing with other vehicles. The last accident near my home was very emotional because hearing the families mourning for the loss of their children who were two young adults who died to severe burns was very heartbreaking. A story that has affected me personally was also of young high school students from Century High School in Santa Ana who died instantly in car accident after the driver had lost control of the wheel causing the car to roll over killing two and three others having serious injuries. Driving has very serious consequences that come along with it. This is why I agree that young adults should be provided with affordable drivers education before receiving a car. Lastly, steps you can take to become a better driver can be to learn things you need improving on during the night when there is less cars around and with an adult in the car if under 18 years of age. Ask a trusted family member or friends who you feel comfortable with in a car for advice. You can learn better from those with more experience behind a wheel. As teenagers we should educate one another to be more safe and cautious while out on the road. Speak to your friends who you feel need more training behind the wheel because a life can be taken instantly. Driving behind the wheel is to be taken very serious teach them to be aware and be alert. For more information you can head to calif.aaa.com for preparation skills and tips to become a better driver. Remember you can either hand in your keys or your life, make the right choice.
19 votes
Driving: Safety Starts With You
by Jacob Aaron Dryer
This essay describes the importance of driver's education, improvements that can be made to driver's education, a personal account of an accident, and actions that can be taken to become a safer driver.
18 votes
Drive Smarter, Live Longer
by J'son Hodge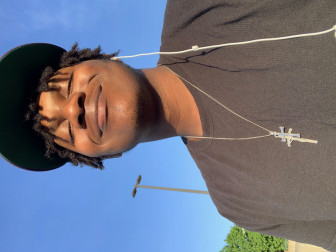 In my essay, I outline some of the ways we can teach the next generation and mold them into safe drivers, as well as what we can do to be more responsible when we are on the road with others.
17 votes
Precautions of Driving to Save people's life
by Farida Tijani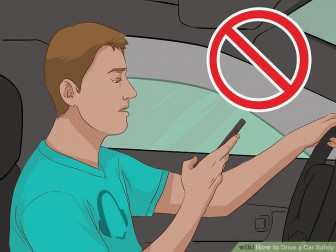 My essay is going to be about the do's and doesn't of driving. What they should do on the streets to save hundreds of lives.
17 votes
The Youth Of Today
by Fernando Tipacti Jr
The importance of driver education is absolutely crucial in today's society. With a new age of social media among today's teenagers, they aren't worried about safe or paying attention to their surroundings. What they are worried about is showing off to social media that they're able to drive or their new car that their parents have bought them. Due to this monstrosity, teenagers today are more likely to get into car accidents as opposed to those who are 25 years of age or older. In fact according to the National Safety Council, nearly 1.2 million car crashes in 2013 involved drivers talking on the phone, and at least 341,000 involved text messaging. There are many easy steps one can take so that we can reduce the number of deaths related to driving. For instance if one is talking to their friend, family member on the phone or texting them prior to driving. You can simply inform them that you are about to begin driving and when you have finally reached your destination that you will call them back or text them back. Another step that can be taken is to simply turn off the phone. By doing this there is simply no need to take a glance at the cell phone while driving. It would be most certainly less of a distraction, and if the drastic worry of this is "listening to music" you can simply turn on the radio. I've had an experience in a car crash before. It was a terrible day, rain was pouring, large amounts of traffic, drivers speeding past each other on a small road. I was driving home from my community college at the time, and I stopped at a traffic light going from yellow to red. I spent a minute at this light until I was rear ended very hard. I had gotten out of my car to check my bumper which seemed to be surprisingly okay despite the big hit. But the car that had hit me suffered a greater damage, the car hood was completely destroyed, the windshield was cracked I was honestly shocked at the damages of her car compared to mine. The girl had ran out of her car and she was hysterically crying, apologizing, saying that she was on her phone, begging me to not call the police and file a report. Of course I was disgusted when she said she was on her phone but my car only had a minor scratch so I decided not to call the police. Steps that I can take to be a better and safe driver as well as to help others become a safe driver is to first things first turn off my phone before driving. It's a better alternative than putting the phone away or just trying not to use it at all. By doing this I'm not only keeping myself safe but those around me as well. If we all took the very hard choice of putting our phones away while driving, there would be less accidents, less deaths, and a safer environment for us all.
17 votes
A Story from Behind the Wheel
by A'Sha Whittaker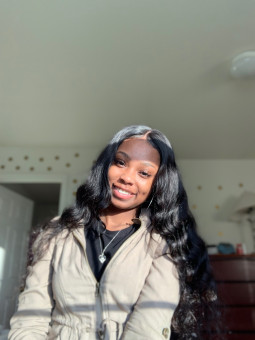 The importance of not taking your eyes off the road and understanding you're not just driving for yourself but for those around you as well.
16 votes
Building Better Habits for Driving Safety
by Colin James Hill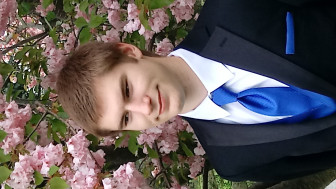 A renewed sense of avoiding distracted driving and focus every time I drive myself and/or others will help me be the most prepared to arrive safely.
PREVIOUS CONTESTS:
SUBMISSION REQUIREMENTS:
Applicants must be currently enrolled in either High School, University or College as a full-time student (2019-2020 school year).
Employees and relatives of National Driving and Traffic School are ineligible.
There will be three contest submission dates. To be eligible for the contest submit your essay by one the submission dates.
1. Round 1: April 1st: application deadline;  winners are
2. Round 2: Accepting entries May 3rd  – August 1st. Winner announced 9/1/19
3. Round 3: Accepting entries  September 1st -November 31st. Winners announced 1/01/20
Along with your submission please include a picture of yourself which we can post on our site to go along with your essay
The winner will be required to provide proof of successful acceptance to a Higher Institute of Learning, College or University. Payment will be made directly to the applicant's college. If you have additional questions, please contact us.