1609 votes
Much Ado About Special Needs
by Alissa Edgington
How volunteering has greatly affected my outlook on teaching, the special needs community, and ultimately what I wish to pursue in life.
671 votes
Helping My Little Corner of the World
by Cameron Marie Stevens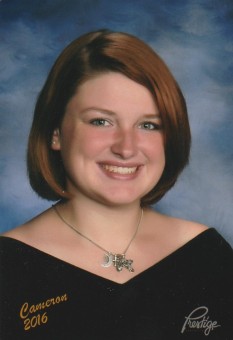 I am blessed and I believe in giving back.
609 votes
Lonely to Leader
by John (Owen) Crook
How I took a difficult time in my life and turned it into an opportunity to mentor middle school kids into being something different than what the world is trying to make them.
412 votes
Art and Community
by Rebeca Posadas-Nava
I chose to volunteer in the arts because I have experience with the profound impact that the arts have to create an engaged and culturally rich community.
410 votes
Volunteering in the Children's Ministry
by Faith Victoria Donze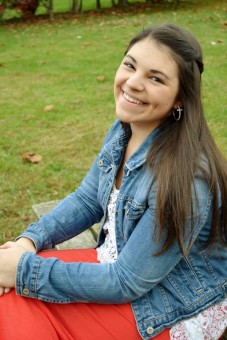 This essay explains why I love to volunteer and why I love to work with children.
374 votes
Youth Forward Scholarship
by Kaelyn Collins
This essay is about my commitment to volunteering and giving back to the community.
348 votes
Volunteerism
by Gregory G. Cooper
Essay submission for scholarship
336 votes
"No Man Stands So Tall As When He Stoops To Help A Child" – Abraham Lincoln
by Joseph T. Ward
Volunteering makes a difference to those being served and to those doing the serving. It's a win-win for everyone! Become involved - you'll be glad you did!
321 votes
The Battle of My Life Will Bring Awareness
by Marcus Josey
Being diagnosed with high risk Acute Lyphoblastic Leukemia at age 17 during the height of my recruiting process as a quarterback for football has been both detrimental but also a blessing in many ways. I have volunteered countless hours to bring awareness and a cure for Pediatric Leukemia.
272 votes
The Heart of Samson: Community
by Savannah Marie Gibbs
This essay documents my volunteer experience throughout my high school career.
205 votes
Time and Heart
by Makenna Thiel
The key to volunteering is the dedication of our time, and our heart. We can make a difference as I have focused on volunteering my time and my heart to the children and the elderly.
203 votes
Children and Happiness
by Karisma Pathak

I chose to help impoverished children. I am really fond of kids, and find peace in helping children. Before moving to Massachusetts, I regularly volunteered at an English and Spanish bilingual daycare for impoverished children. I strongly believe that every child should receive an equal opportunity to feel safe, happy, and succeed in school regardless of their family situation. Then, the summer before junior year, my family moved to Massachusetts and I couldn't volunteer at Tic-Toc anymore. The thought of me not being able to keep on working with children was troubling. The first couple months in Massachusetts, I constantly missed volunteering at the daycare and felt really sad. Instead of sitting idle, I decided to look for opportunities to help children. After some searching, I found an avenue to continue creating positive change in the lives of children when I discovered Cradles to Crayons. Cradles to Crayons is a local charity that supplies children living in low- income and homeless situations, with the essential items they need to thrive. I am a member of the Cradles to Crayons Teen Leadership Corps, and am also the co-president of the Cradles to Crayons high school club. I constantly keep myself busy doing clothing drives and fundraising for the children Cradles to Crayons needs help to support. In fact, I went to the Cradles to Crayons Giving Factory to drop a large donation of clothes from a clothing drive right before I sat down to write this essay. I also champion a positive attitude, and encourage all to practice gratitude. Practice of gratitude will bring happiness and cheer in people's lives. It will strengthen them and spread happiness. Children in families practicing gratitude will have long lasting benefit. Towards this effort, I have set up a website (www.gratitudewall.org). I have spent over 700 hours working on this website alone. Every time you post what you are grateful for on the gratitude wall website, ten cents are donated to Cradles to Crayons by sponsors. My volunteer work has been sweet, personally enriching and challenging. Often times volunteer and community service projects are dependent on the actions of other people in the community. I depend on other people to bring in donations, and donate money, or post on the gratitude wall, in order for a drive or fundraiser to be successful. This can be challenging because I can't really control other people's actions. Also, sometimes when I tell people about the gratitude wall, they tell me that it's not a good idea, or that nobody will use it, or that I should do something better with my time. This led me to second guess the value of my work, and whether my project could really help others. I dealt with this criticism by shaking it off and moving on. I'm really thankful. It's satisfying to see the end results of volunteer efforts. Seeing people using and enjoying the gratitude wall is good because it makes me feel like I'm doing something meaningful.
180 votes
Help me help your best friend
by Kaitlyn Jane Mitchell
The most wonderful work you can do is to help someone without a voice. I see animals who have been treated horribly, or by accident have incurred great trauma. The best reward is to see them reunited with a frantic family or adopted by a new loving family. Animals bring such joy and unconditional love to people that I feel I save two beings; the animal and the human who reaps the rewards of having the animal. I greatly appreciate your consideration and vote so that I may continue this work as a veterinarian. Thank you.
174 votes
All It Take is That One Favorite Book
by Derick Diaz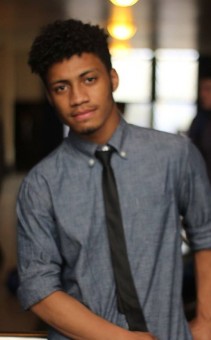 Helping kids have a resource to read books is like no other.
154 votes
Helping cause I care
by Essence Kiarra Jeanbaptiste
My Essay is about how I help in my local community, and how volunteering has helped me accomplish things I would have never thought would be possible.
144 votes
The Backpack Project
by Cara Lowry Barker
How can a child succeed in school if they are hungry? No child should have to wonder if they will have something to eat when not in school. This is the basis for the Petal Backpack Project, a weekend feeding project for children who may need food over the weekend when not in school.
138 votes
Volunteering Much More Than Time: Being an Emergency Medical Technician
by Ryan Thomas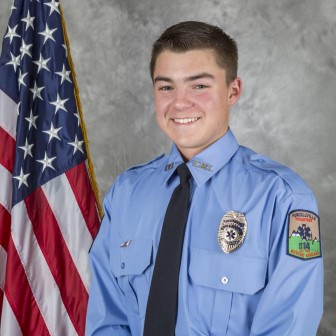 Bright lights, screaming sirens, a shiny ambulance, and real life emergencies are characteristic of my volunteer work as an Emergency Medical Technician (EMT). I provide emergency medical care of the basic life support capacity to individuals experiencing medical and behavioral crises.
125 votes
Importance of Giving Back
by Nolan Bridgewater
Description of my work with the homeless community in Detroit, Michigan during my spring break!
119 votes
I Had No Idea
by Kaitlyn Fox
My essay explains how I had no idea how much volunteering could impact both my life and the lives around me.
106 votes
Making Strides Toward Philanthropy
by Genevieve Kathryn Knowles
My essay describes the 3 year journey I made toward altruism prompted by the death of my best friend. Her death helped me realize that her generous spirit left an indelible mark on more than just those who knew her and that our life can be far shorter than we ever imagine. Leaving the world a better place is cliché but is a responsible way to live.
92 votes
Volunteering for our rights
by Maria Picado Sandi
In my essay, I have described how I am helping not only my community, I am helping the whole nation by the registration of Hispanic that are United States citizens to vote. All year long Me and Hispanic Honor Society work together with the organization Mi Familia Vota to registreer as many Hispanic/Latino citizens to vote and make our voice heard in our big country.
86 votes
My Impact on the Community
by Sydnie Marie Thomas
This essay describes my experiences volunteering.
80 votes
Our Generation: Changing the World to Make the Best Better
by Sophia Warner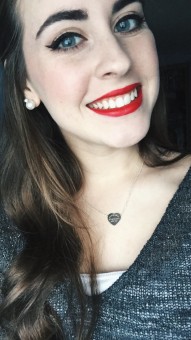 Today's generation is being challenged to step it up and do something for the world. Through my experience in 4-H, I have learned that volunteerism is the path to follow in "making the best better" and contributing to the world and its people in a fast-paced time.
79 votes
Looking Forward to the Next Generation
by Lauren Pretlove
In this essay, I describe the wonder and joy I receive from volunteering with children. Specifically, I share my experience volunteering as a Kindergarten ESL tutor. I go on to describe how this has equipped me with the mindset to become a Women's and Family Health Nurse Practitioner who will change lives.
78 votes
Soup from my Soul
by Arielle Moore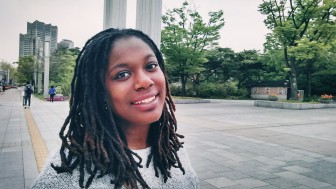 Food has always been at the center of my life. Cooking new and interesting things is quite a hobby of mine, but many people do not have that liberty. This is how I chose to give back.
73 votes
Reaching Your World
by Maiya Smith
Reaching your world starts small and spreads. I take pride in paying forward what my family has taught me. I have served locally and reached beyond our boarders, and look forward to the opportunities that will come my way in college.
70 votes
Giving Back to My Community
by Shawn Tillman
Giving back to my community by volunteering at my church. Giving the youth an amazing experience while sharing my personal experiences and my love for God.
69 votes
A Sign of the Times
by Jisel Ayon
Addressing the challenges experienced by the Deaf and Hard of Hearing community.