Name: Xiomara Castaneda-Cerda
From: Milwaukee, Wisconsin
Grade: 12th Grade
School: Rufus King High School
Votes: 0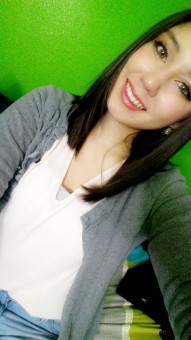 There Is Always A Way
Out
Coming from a large Mexican- American family I have been raised on
stories of both failures and successes. Through the struggles of teen
pregnancy, alcoholism, drug abuse, gang violence, and much more. The
common silver lining away from these struggles has always been
education. The power of education and the positive opportunities that
an education provides to our youth is why I have dedicated my time to
work with inner city children. I volunteered at both Longfellow
Elementary School and Journey House Community Center. On average I
volunteered 12 hours a month or more. As a volunteer, I would help as
a teacher's assistant in the bilingual classrooms which included
reading to kids, tutoring them with their homework, mentoring them,
keeping kids company until their parents picked them up, being a
helpful ear, creating arts and crafts projects with, and
participating in classroom/program events. Despite all these
responsibilities the biggest challenge for me during my time as a
volunteer was watching kids give into the negative influences around
them. There were so many kids full of intelligence and warm hearts
with the ability to go so far in life but due to family and/or
financial circumstances their opportunities were limited. However
some of the most rewarding times when volunteering were when I had a
break through with a child for example; when they felt proud of
themselves to learn something new or they were excited to learn, when
they saw it as a pain just days before. I learned so much about
myself and about life when working with these kids. I learned how to
be grateful for what I have, I learned about the power of an
education and communication, and I was also able to practice my
Spanish speaking as well.
For me, forward looking is all about making sure the actions you make
and the activities you take part in are all for the good of the
future whether that be for your own or for the community. The reason
why I would consider volunteering with kids as "forward looking"
is because they are our future. Motivating, inspiring and teaching
kids how to break from the negative lifestyle they have been
surrounded by and instead choosing a life of education is a way for
these kids to break away from a disastrous cycle. The change I hope
to seek through my volunteer activities is to not only change these
kids lives for the better but also to share their stories and
struggles to hopefully inspire a larger change within communities. My
goal is to come back years from now and see that through my degree in
communications and journalism I would've been able to have inspired
change such as a decrease in drug abuse, alcoholism, teen pregnancy
and gang violence, and the creation of more safe places for children
to play and learn, like Journey House.