Name: Tiffany Wang
From: Denton, TX
Grade: 12th grade
School: John H. Guyer High School
Votes: 0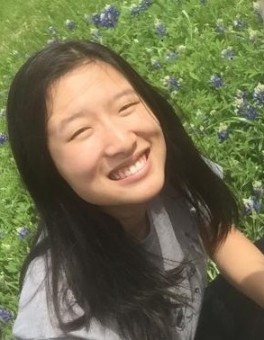 Here's what I come from: flickering lights, fraying screen doors, dog-eared
pages ripping through.
Yet my life has truly been an American Dream. My father walked me to the
library every Saturday, my hand in his, despite his massive workload.
My mother spent hours reading aloud to me, while juggling bills,
chores, and a job. Through their unwavering support, I find my
passion for service. My actions have long certified me as the kind
and dedicated leader I know I am. In the end, this is why others
should follow me – because my actions speak louder than my words.
One example of my determination is through the creation of my
nonprofit, The Sherwood Initiative.
I was motivated to action after volunteering at a community center. It
was a sparse space, with a lone bookshelf in one corner. There were
only a handful of books, but kids still clamored around it. In their
outstretched hands, it became a moment of painful realization. In
them, I saw myself.
I immediately formulated plans and a mission statement, before
assembling a board of directors. With a copious amount of coffee and
Google searches, I carefully filled out state-certification and IRS
status forms. Through the challenges of this project, I was often on
the go, speaking and meeting with potential donors. In one incident,
elementary-schools were unsure over helping us because they were
hesitant about district approval. To alleviate their concerns, I met
with the superintendent, personally receiving his permission and
support to continue forward. As I fought for the Initiative's
success, it gave me the barest concept of what my parents had gone
through, when they battled the odds for mine.
Finally, the Sherwood Initiative was greenlighted as a 501(c)(3) nonprofit.
The Initiative's first drive was at a local elementary school. That
morning, announcements were broadcasted over video. Even after years
of debate, though, acidic fear gripped me. I was terrified I would
dissuade people from helping my cause.

So I tried not to think of that. Instead, I spoke simply and truthfully.
I told the students how lucky they were, and of the impact they
could have. I shared the story of my parents and the motivation that
carried me. As I talked, I was met with open, eager reactions from
students in the room.
Donations poured in. By the end of the drive, we had collected hundreds of
books. It was only the first of several drives. Today, the Initiative
is a 501(c)(3) that's distributed over 2,520 books to halfway
houses and homeless shelters. It's conducted five book drives, and
helped furnish two libraries at separate community centers, including
the one that catalyzed the Initiative's inception. As I attempt to
pay it forward, it's been a humbling, incredible experience. When I
drop off books, I often glimpse the budding smiles, the eager gazes;
it's these moments that fill me with a fierce happiness.
Here's where I am now: furthering my community, affirming my dedication,
remembering my roots that define me today.