Name: Allston Fojas
From: Rocklin, California
Grade: 12
School: Whitney High School
Votes: 0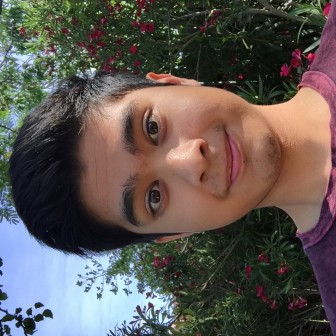 Allston
Fojas
April
30, 2016
Shawn Carter Foundation Scholarship
Currently, I have completed and documented over 200 hours of community service
during my four years of high school. I volunteered at numerous
community events that were organized by a plethora of esteemed
non-profit organizations. One distinguished non-profit organization
that I have volunteered my efforts for many years is the American Red
Cross; I became a youth volunteer for the American Red Cross in
eighth grade and have been a volunteer for this organization ever
since then. During my time as a Red Cross volunteer, I completed
training in disaster services and shelter simulation and became a
member of the Disaster Action Team in Placer County. I educated and
excited many people about the Red Cross in order to increase
awareness of the Red Cross and the number of Red Cross volunteers.
Although I was educating the public about the Red Cross, I realized
my high school had no official Red Cross club or organization. I knew
this was the perfect opportunity to create the official American Red
Cross Club at my high school.
I never previously experienced the amount of satisfaction and
self-worth that I now experience as founder and president of my
school's American Red Cross Club. Since I am the leader of my club,
I have to interact with and persuade many different people to allow
my club to volunteer at a particular event in addition to the usual
responsibilities of volunteering and attending club meetings that
everyone in the club has. As president of my club, I have a different
perspective on how club officers run a club. I enjoy having my voice
and opinions heard as a leader as opposed to contributing minimal
effort as a mere club member.
Ever since I founded the American Red Cross Club at my high school, I
experience an abundance of fun and excitement at every event my club
volunteers at. At each of the events, I always see a few curious
people asking about the Red Cross and its mission; every time I meet
a person like this, I make it a commitment to discuss all the
altruistic acts the Red Cross does to help those in need, thereby
persuading the person to join the Red Cross and become actively
involved in the community. I also work directly with my local Red
Cross branch to plan and coordinate community service events in order
to educate as much of the public about the Red Cross as we can.
After all my amazing experiences as a leader, I learned valuable leadership
and
interpersonal skills that I can apply everyday in my life. Just like any
organization, my club suffered some setbacks, and I had to create an
innovative solution every time we had a setback in order to progress
the club. When these setbacks initially occurred, I was terrified
that I would make an erroneous decision that could potentially harm
the club's reputation. Now that I have much experience dealing with
difficult situations, I can confidently decide what the next best
move for the club should be. My experience as founder of my club has
boosted my self-confidence by providing me with real life scenarios
in which I have to rely on my critical thinking and decision making
skills in order to choose the best course of action for the club.
Knowing that I educated many people at my school about the Red Cross, I am
exceedingly hopeful for the absolute potential of my benevolent club. Because of
all the
leadership and interpersonal skills I learned from founding my club, I will
gladly continue to serve as a Red Cross volunteer when I am in
college and pursue my passion for community service and
collaboration. Community service is essential for students to make a
positive impact on their community and learn more about the world.