Name: Zoe Mattis
From: Frederick, Maryland
Grade: Graduated High School 2015
School: Walkersville High School
Votes: 1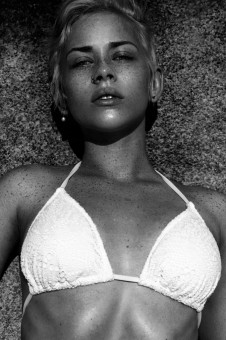 I've always been involved with volunteer work. When I was a child, I was usually
volunteering for something with my parents: soup kitchens, church
events, literacy programs, etc. As I grew older, my volunteer work
became much more personal to me. Being an artist, I've painted
murals, made toys for zoo animals, been the senior tech and costuming
manager for theater productions, and helped sell clothes to benefit a
women's organization – Woman To Woman- that I am a member of. My
most significant volunteer work was as an unpaid intern for the
Delaplaine Visual Arts Education Center – a local gallery.
I've taken classes, participated in shows, frequently visited, and
occasionally volunteered at the Delaplaine for as long as I can
remember. In 2014 I started regularly volunteering at Creative
Outlets. The first saturday of every month is a big celebration for
all of Downtown Frederick. The Delaplaine would open the classrooms
to the public and have children's crafts from different cultures.
In my senior year I had two free periods, so I decided to become an
intern at the Delaplaine. I was in a magnet arts program at a school
that was just outside of downtown; I would leave my studio art class
at 10:00 and walk to the gallery. I reported directly to the
assistant to the CEO, but I worked with everyone in the building.
Some days were slow and I would sit at the front desk and sort art
supplies and I'd leave by 3:30. Other days there would be special
events and I'd be at the gallery until closing, helping to make
decorations, set up the events hall, clean the kitchen for the
caterers, etc.
I worked with kids to help them make crafts and I worked with artists
for shows. I learned how to hang art, install and dismantle shows. I
set up and put away chairs and tables for special events. I would
help pick table settings, make flower arrangements, and do sound and
lighting in the events hall and then clean it all up and put
everything away in the vast basement once the event was over. I made
example projects and helped pick lesson plans for birthday parties
and Creative Outlets. I also had tasks that are important for any
job: I'd sort the mail, make calendars and schedules, make copies,
maintain supplies and stock, answer the phones, etc.
The gallery is a non-profit, so it really depends on its volunteers to keep it
running. I was there every single day and was always being asked for.
I had so much to do; I can't imagine the gallery without volunteers
like me. The work wasn't particularly challenging – although having
back to back events was a nightmare, and the hot glue guns never
seemed to work quite right – but I learned so much.
My volunteer work was a better education for me as an artist than any
classes I've taken in school. I gained skills that I can use for
any job; having worked everywhere in a well respected gallery, I can
apply for gallery jobs. As an artist, I want my work to hang in
places like the Delaplaine. I now know how to present myself and my
work as something that a gallery will want to represent.
"Forward looking" has two meanings for me in this context. Volunteering at
the Delaplaine benefited the gallery and the community; it was also a
massive gain for myself. I learned so much and made so many wonderful
connections. I see "forward looking" as me using my volunteer
work to advance my career.
I can also apply this term to the arts education. The arts are severely
neglected when it comes to education. My mother is a public school
art teacher; one year she received less than one dollar for each
student. The Delaplaine isn't just a gallery: It's called the
Delaplaine Visual Arts Education Center for a reason. I took classes
on everything from silkscreening to claymation to portraiture at the
Delaplaine. Places like the Delaplaine are extremely "forward
looking" when it comes to arts education. Students don't really
have the ability to explore the arts in school. Our education system
has forced art teachers to become highly censored, underfunded
babysitters. A place that houses the art of local artists, has
classes for children and adults, and contains an impressive library
of art books is a massive advantage for the people around Frederick
who are involved or have an interest in the arts.
I'd love to see more places like the Delaplaine. There's such a wide
variety of classes for so many different kinds of people. Sometimes
just being the person to recommend a class or a brand of paint is
enough make a change in someone's life. My work there definitely
"made a difference." I'd like to think that there are some
kids who I helped with a hot glue gun or tying a knot who will keep
coming back to the gallery to make crafts, take classes, and then
become volunteers like I did.