Name: Nathan Fillingham
From: Adams Center, NEW YORK
Grade: nathanfilling@gmail.com
School: nathanfilling@gmail.com
Votes: 0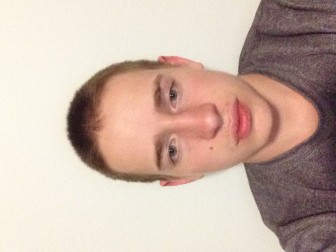 Balancing Life's Equation
I never thought I would learn anything being a tutor to a younger
student. When I was asked to help a middle schooler with his math
homework, I agreed merely as a way to give back to the school that
had given me so much. Little did I know that it was me who would be
learning most of the lessons.
I was scheduled to tutor almost every school day for about thirty
minutes. My education began on the first day. I sat down, confident
in my ability to channel my mathematical knowledge from one mind to
another. However, I quickly realized that teaching wasn't nearly as
easy as learning.
To put it mildly, I got off to a rough start. Despite being good at
working with fractions and probability, I wasn't able to explain
them in a way that made any sort of sense. As I fumbled for the right
words and talked in circles, my student's eyes grew wider and more
puzzled. Panic welled up in my stomach. I tried to illustrate my
insane ramblings with symbols and equations, but they only served to
further mystify the kid I was supposed to be teaching. Sweat trickled
down my back. By the end of our session, I felt like a total failure.
How was I ever going to manage to do this?
The next few weeks were a series of lessons for both me and my student.
Slowly, I began to figure out the best ways to work our way through
the material. Watching my students' eyes light up as he conquered
mathematical monsters that had once tormented him warmed my heart. It
was a difficult process, but I eventually came to understand a bit of
the essence of teaching.
At first, I had hogged center stage in the learning process. I had felt
like the star of my own little show as I dispensed my knowledge. A
performer. But I wasn't a performer. My pupil was the star of the
show, the protagonist of his own story. I was merely there to guide
him on his way, to provide him with the facts and practice he needed
to navigate his math course and his life more efficiently. I was the
guide, and he was on the journey. I couldn't win his battles for
him. All I could do was arm him with the sharpest tools possible and
point him in the right direction.
This epiphany has started a new journey for me. It has opened my eyes to a
range of possibilities and forced me to evaluate myself not just as
an individual but as a member of society. Life isn't all about
getting the things you want. Sometimes, it is about giving others the
tools they need to achieve their dreams.
I learned one more lesson. In math, both sides of an equation must
balance out. But in life, you can give something of yourself, and
receive twice as much in return.