Name: Brandon Covert
From: Lytle, Texas
Grade: 12th
School: Lytle High School
Votes: 0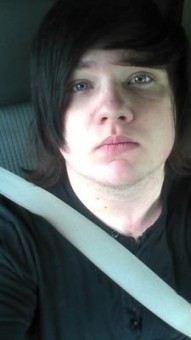 Commitment To Volunteerism
Volunteering your time or special talents in order to help a community or a friend
is something people will not do often in modern times. It is because
of selfishness that has made us only think about ourselves. Yet, not
many people would realize the good that you can do just by
volunteering your time to help others in need.


My personal time pursued towards volunteerism has been shown through student – teacher
assisting a freshmen class of honors english students in need of
further assistance within the course. Starting from January of 2016 i
have proudly helped many students achieve a high scale of excellence
in the english study.
Much more of my time has been given to
giving free music lessons of instruments from guitar and bass guitar.
Starting from October of 2014 I have once again proudly helped many
kids on my own time to help create a community of uprising musicians.
Even further than that i've gladly taken time to help my
community within the local animal shelter from bathing small animals
to helping heal their wounds.
There is always some time you
can spare to help create a community, to help further a community of
students and time to heal the wounds of other beings, but beyond the
fact of helping, what pays off is knowing that you made a difference
towards a better future.