Name: Ashley Dominguez
From: Azusa, CA
Grade: 12
School: Saint Lucys Priory High School
Votes: 0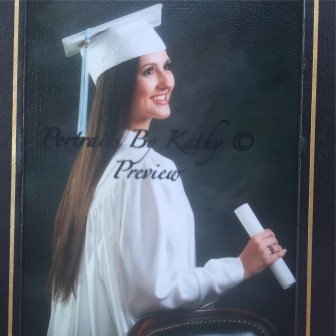 In the summer of 2010 I made a very important decision, having no idea
how much it would influence who I am today. I have been a member of
the Assisteens League of Covina Valley since I was in seventh grade,
as well as being a board member for three years, and I am so blessed
with all the opportunities they have given me. Assisteens is a
non-profit organization that has several houses in different cities
around California. We have
monthly meetings, hosted entirely by the teens on the board
committee. There are certain organizations that we work with every
year, along with a few that are changed up every once in a while to
ensure that we offer our help to every corner of our community around
us. Our biggest events include making hygiene kits for
homeless children, tutoring kids from low-income families, raising
money for hospitals, buying bears for children who were involved in a
traumatic event, and volunteering at homeless shelters.
I have always been
interested in volunteering, but I was never satisfied putting money
in an envelope and sending it to a charity. It felt like took no
thought or effort, and I want to see the difference I can make. I am
so passionate about Assisteens because it is all hands-on and it is
all based right here in the community I live in. Being
a part of this organization really helped me to open my eyes to the
world around me. Every time I volunteer it gives me the best feeling
inside because I know I have used my life to help someone else's.
However, sometimes the work can get a bit overwhelming. Each
Assisteens is required to do thirty hours a year, but I have
continued to receive the "Overachiever Award" each year for going
beyond the requirement. Despite how much work it can be, it is the
reactions of the people I have helped that has kept me going this
long, and hopefully for the rest of my life. There is nothing more
satisfying than knowing I was the reason for the smile on a child's
face today. I have learned many things from the Assisteens, but the
most valuable thing they have provided me with is a new perspective.
In today's busy world, it is so easy to get caught up in our own
little bubbles and forget about those who are struggling right here
in our communities. The experiences I have had really opened my eyes
and made me want to make a difference. I believe that my activities
are "forward looking" because I have had a focus on the youth in
my community, who will soon be the workers and operators of our city.
My entire organization has been working hard for many years, and I
know our efforts have made and will continue to make a lasting
difference for the world we live in.