Name: Megan Rory Newton
From: Wilder, Vermont
Grade: newtonm16@hartfordschools.net
School: newtonm16@hartfordschools.net
Votes: 20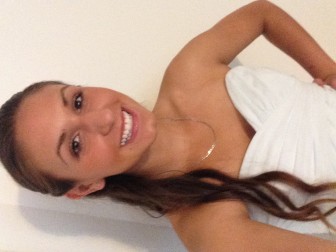 Megan Newton
Youth
Forward
They Bring Music Back Into My Heart
I was once the girl who you could always find on a stage. I sang and I
danced and I loved every single second of it. Our middle school puts
on a spring musical every year. After my three years of being on
stage, high school got the best of me. Other priorities became more
important and music and performing faded into past memories. But that
spring I was asked to volunteer backstage for the middle school
musical. Of course I was thrilled to be back into all the excitement
of the show, but I have to admit I had ulterior motives. Our school
requires a certain number of volunteer hours in order to graduate.
But once I saw those kids faces, the joy, the nerves, the excitement,
it brought me back to those days; it put me in their shoes. They
showed me that even though I had missed opportunities for music, I
could always come back to the thing I loved. And as much as people
thought I was helping them, they were the ones that helped me realize
that giving back to something I truly loved was no work at all. So
every year I volunteer backstage, even though those requirements have
been far surpassed. This volunteering each year is about twenty hours
of stressful, rushing to get kids onstage, hair and makeup, costume
changes, scene changes, and so many other things it takes to put on a
show. Giving back in this way helped me realize that even though I
don't wish to go into performing arts later in life, giving back to
something I love will always give me satisfaction. So I have
channeled that into my other passion, sports. In college I plan to go
on to become an athletic trainer and work at the high school level,
where I believe I can do the most good and use my skills to help
others, whose shoes I was once in. Volunteering for me now isn't
just for some requirement, it's an opportunity to grow, learn and
give back.