Name: David M. Cannon II
From: Nicholasville, Kentucky
Grade: College Senior
School: Eastern Kentucky University
Votes: 0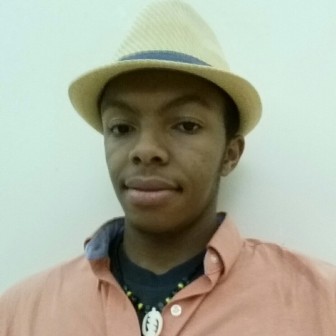 I volunteer through Eastern Kentucky University's Baptist Campus Ministry (The BCM).
The BCM is a campus ministry that provides a place for Christians and
non-Christians to gather as well as a place that helps international
students a place to work on their conversational English. I chose it
because I wanted a place to meet and hang out with other Christians
and because it reaches out and helps the students on campus. I have
volunteered around five hours a week on average helping out with
either setting up for an event, cleaning up from an event, as well as
socializing with any new student that come to The BCM and making them
feel welcome. I have also volunteered as an Awana leader for the
third and fourth grade boys at my church back home. I serve as a Line
Leader during our game time to make sure that my team haves fun while
playing the game correctly. I also help three of the boys with
memorizing scripture and encourage them them to complete their
sections. I serve as a role model for these kids, someone that they
can come to to talk about anything. The good and the bad.
The biggest challenge of being a volunteer is when I have days where I am
down but still need to be cheerful to everyone that sees me when I am
volunteering. Its hard because I don't want anyone that I volunteer
with to see me down or upset, especially when they see me as a sturdy
pillar of support and someone that they can count on. The greatest
satisfaction that I have as a volunteer is seeing the people that I
have talked to or helped, and those that I volunteer with grow for
the better by having a genuine smile on their face. To me that is the
greatest satisfaction. It doesn't matter how bad a day that I am
having, as long as I know or see someone that wasn't doing to good
smile a genuine smile, I am happy. I have learned that volunteering
can be tough, especially when I am having a bad day, but how I am
feeling doesn't matter or compare when I am able to help those
around me. I don't have to be strong all the time. I can be open,
vulnerable to those that I volunteer with and that makes our
friendship and comradery stronger.

I expect to be on a leadership role at The BCM, reaching out to
students on campus as well as new students coming in. "Forward
looking" is me not dwelling on any past mistakes but moving to a
better future, doing what I can to prevent similar problems from
arising. The change I want is to see people smiling more and that
they know who Jesus is and that He loves them as they are. I believe
that down the road, my actions would have made a difference because I
see that difference happening in them now.