Name: Aaron Goldberg
From: Calabasas, CA
Grade: 12th
School: Calabasas High School
Votes: 3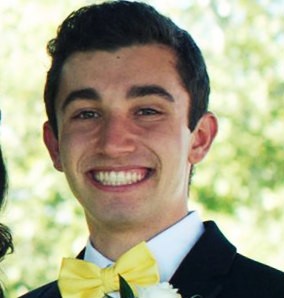 My Call to Action
When I was in second grade, my classmates asked their parents for video
games and sports equipment. I was not the typical second grader.
Instead of toys, I asked my mom to help me start a community service
club for my friends and me. We created Boys in Action, the youngest
community service group in Southern California. Boys in Action was
awarded Citizens of the Year in the City of Calabasas in 2010, but
the biggest reward for me was the joy in giving back to the community
that I love.
As we grew into high school, I transformed the club from Boys in Action
to Call to Action. As president, I recruited over 50 new members.
Our legacy includes having the biggest Relay for Life (American
Cancer Society) team three years running, stuffing hundreds of bags
for veterans at Operation Gratitude, partnering with Heal the Bay for
a massive beach cleanup, and an inter-city feeding the homeless event
with healthy fruits, vegetables, and chicken. This April, Call to
Action walked at Los Angeles Walk to End Genocide, representing
Calabasas High School. Even though the long hours of service seem
daunting, each time I put a smile on a new face I am reassured that I
am making a positive difference in the world.
With all this, I knew I could still be doing more to help my community.
But instead of looking at a grand scale, I looked within my high
school. I became trained in peer counseling, and this past year was
elected Director of Community Outreach for Calabasas High School's
respected Peer Support program. I started representing Peer Support
at board meetings for the Las Virgenes Unified School District. My
goal is to help students learn to help themselves, and to find things
that give them meaning.
To raise awareness for issues such as bullying and mental health, I
helped plan school-wide events at Calabasas High. I founded the
first ever yoga day to help students relieve stress the week before
finals, and reached out to organizations like Lululemon, requesting
they sponsor us. And yes, the girls went crazy for the apparel. I
also helped plan smaller, meaningful events such as a screening of
the movie Bully, and worked to bring therapy dogs to Calabasas
during finals. Through Peer Support, I was able to learn more about
mental health to be more understanding for a family member with
depression. I helped new students integrate and forged relationships
with district representatives.
I plan on expanding my community service goals as I join the class of
2020 at Cal Poly San Luis Obispo in the Orfalea College of Business.
I look forward to learning from those with similar passions and I
strive to continue service. The principle of giving back to the
community truly resonates with my own philosophy. I believe the idea
of going above and beyond for others will make the world a better
place, and I am eager to lead that charge.