Name: Natalie Konopka
From: Sleepy Eye , MN
Grade: 12
School: Sleepy Eye Public School
Votes: 0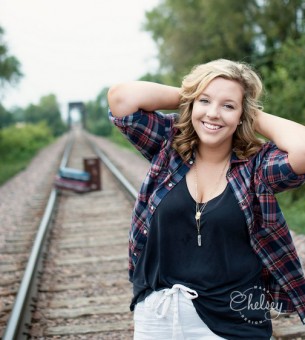 Natalie Konopka
Youth Forward Scholarship Essay
When I was younger, I could care less about being a model student or
helping others. However, during my freshman year of high school, an
organization opened my eyes to the reality that the world is much
bigger than my circle of friends, and the extent a helping hand could
do.
I started my sophomore year with an ignited flame to make a difference, and I
decided to start with the very kids in my own school and community. I
wanted to make an impact on those younger than me in order to set an
example in the hopes that they would impact others in the future. Our
youth is the root of the next generation; so I decided to use my
talents and passion to give back to the community that has given me
so much, and leave it in good hands once I left.
Through other organizations such as National Honor Society, Youth Energy Summit,
FFA, and STLF, my typical week is packed full with volunteer
opportunities. In an average week, I commit 10-12 hours of my time
into helping others, whether it be in school tutoring or running
meetings, after school at events, or on the weekends in my free time;
because I have an active role in every organization I am apart of, my
duties span largely.
Specifically in my involvement with STLF, I have attended six Pay it Forward tours, in
which we travel across the Midwest doing service projects and
sleeping in places generously given to us like YMCAs, and churches.
In volunteer hours through the tours, I have committed over 60 hours
in the service projects alone. This does not include the roles I take
as our chapter representative, the middle school tours I have led,
and the traveling to nearby schools to recruit students for our
upcoming tours.
Although most of my memories have been fun and games, the biggest challenge I have faced
is dropping all other priorities to selflessly commit my time to
others, and deal with the ridicule that is associated with that.
Despite the challenges, it all becomes worth it when you see students
transform and become impacted by the tours. I have learned that
students CAN make a difference in the world, and that only you can
determine your impact.
I want to look back in 10+ years and feel satisfaction in all the good I have caused on
the world. I want to see middle school students that I led become
leaders of their own, and the communities I volunteered in thrive a
little stronger due to my hours committed. Although STLF can not do
all the good the world needs, the world needs all the good STLF can
do, and I am blessed to have been apart of such an amazing
organization.