Name: Rachel Orenstein
From: Boise, Idaho
Grade: 12
School: Capital High School
Votes: 0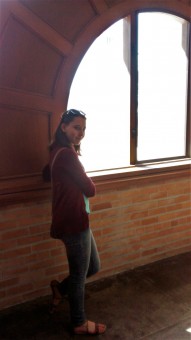 "Hello, can I take your tickets?"
The families hand me their tickets, their eyes already sliding past me to
the literal winter wonderland behind me. The foyer of the Boise
Center is filled with Christmas trees, each with a different theme
and donated by a different organization. A display dominates the
center of the room. This year it is a kid-sized train station. A few
years ago, it was a snowy glade. I smile as the families and couples
marvel at the immense variety of trees. The little kids are my
favorite to watch. The instant they step through the door, their
faces fill with wonderment. They tug on their parent's arms,
dragging them to each tree. A favorite last year was the Star Wars
themed tree with a kid-sized Darth Vader and a Death Star tree
topper.
This event is Boise's Festival of Trees, a celebration during the week
of Thanksgiving benefiting the St. Alphonsus Foundation. Each year
St. Al's chooses something new to fund with the proceeds from the
Festival, with 2015's profits going towards a new Rehabilitation
Center. My family visited the event for the first time when I was
twelve and I fell in love with the beautiful displays and festive
atmosphere, so I volunteered when I was older. I was amazed when I
learned about the amount of effort the organizers put into
preparation. Sometimes volunteers stay until the early hours of the
morning to make sure every detail is perfect for the opening gala and
the first day. Every day is a struggle to contend with the high
volume of people visiting the Festival, sometimes thousands at one
time, and the unexpected problems that arise at such large events.

As someone who still
gets nervous talking to strangers, the type of public-facing
positions I took – running cookie booths, answering questions,
greeting patrons – challenged me, but throughout each four-hour
shift, I became more comfortable with those interactions.
Forward-looking means gathering or practicing skills that may not
seem necessary now, but could be needed in the future. So while my
volunteer work may not directly relate to the Materials Science and
Engineering course of study I've chosen for college, the skills I
learned will help me wherever life takes me.

I seek to foster joy in the world. Seeing the joy that people feel when
they walk through the decorated trees and listen to the Christmas
music that plays quietly in the background is the most rewarding part
of volunteering at the Festival. The atmosphere seems to transport
people back to happy memories, and makes new ones. The classic
Christmas movies have it right. Showing a grumpy old man how to be
happy and teaching a green prankster the value of love aren't
simply for fiction, but morals that can make the world a better place
by encouraging acceptance and friendship instead of fear and
discrimination. As Charlie Chaplin said, "A day without laughter is
a day wasted."