Name: Elijah Riser
From: Flowood, Mississippi
Grade: 11th
School: Northwest Rankin High School
Votes: 0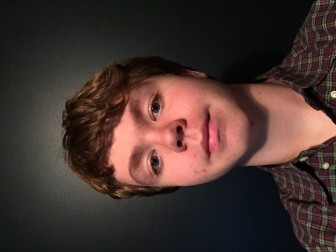 Paying it forward, one hour at a time.
As a volunteer, I would personally say that my conviction to complete the
volunteering that I need and want is very varied. Sometimes I simply
want to complete service hours because I need them, because I have to
have them if I want to get money for college. Other times I would do
service hours because I liked the way doing service makes me feel,
Being confident that I am making a difference in the world. However,
I believe I am at my best when I am doing my service out of love,
when I put all of the other things as bonuses for loving and
providing for others. I usually volunteer for about 50-75 hours per
year with that usually being a larger amount during the summer than
during the school year. I've volunteered all over the place at many
different types of volunteering, but where I believe I've had the
most impact is at my local Care Center. It is a local church run
facility that gives food to the poorer families around my community,
and I often go and make sure that the process runs smoothly by
helping the delivery of the goods. Many times the work is monotonous
and it almost seems pointless because it isn't within my normal
interests, but I persevere because I know that the skills I might
gain such as Patience, Compassion, and Wisdom will help me wherever I
go. I believe that the work I do when I volunteer is helping enable
others to make their own difference in the world and I would hope I
can change the hopelessness that many people in these poverty
stricken community have. I really believe that if I were to come back
many years from now, that I would see changed lives and changed
families with their ambition rising to new heights. Even better I
wish that I could see nothing at all, that these families have risen
above their circumstances and become greater people wherever the
world called them.