Name: Colin Maurer
From: Brookhaven, GA
Grade: Sophomore
School: Oglethorpe University
Votes: 0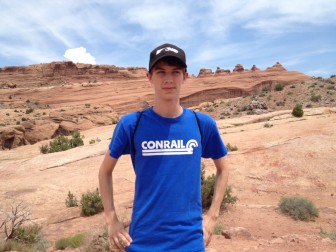 My
Commitment to Volunteerism
Serving others has been important to me over the years. I started volunteering in
2006 when I was in 5th grade. My mom and I volunteered at the Decatur
International Community School (ICS), on Saturdays. We tutored
refugee kids relocated to Dekalb County in reading, writing and
English. Volunteering at ICS exposed me to people living in a much
less privileged position than what was normal for me. Although I was
young, this experience changed my worldview and helped motivate me to
continue to volunteer.
In high school I volunteered every summer at Grady Hospital, Atlanta's inner city
public hospital. Grady is known for its trauma and stroke centers, it
is one of the most trusted and busiest hospitals in the Southeast. I
was proud to be a part of that. Volunteering at Grady allowed me to
experience a professional environment and get insight into the
medical field. I am not going to study medicine, but knowing that I
helped people while they were going through a challenging time was
very gratifying.
I started at Grady in 2011 and worked in a primary care clinic. I enjoyed it,
though I spent most of my time filing and printing charts. In 2012, I
worked in the Emergency Care Center. There I saw some things that
kept me up at night, but gave me even a wider worldview . For
example, I saw people with large bloody wounds coming off ambulances,
I saw patients who had been in fights come to the hospital for
treatment, I once alerted paramedics that a woman in the waiting room
was having chest pains, possibly from a heart attack. This was by far
the most exciting year. In 2013, I worked in Grady's guest services
department. I moved patients around the hospital in wheelchairs. I
enjoyed meeting the patients and I especially enjoyed it when asked
to discharge patients. Those patients were always in a good mood and
liked to make conversation. For my work at Grady, I received Chamblee
High School's service award twice. The award and my experience at
Grady motivated me to continue to volunteer.
As a college freshman I began volunteering at the Southeastern Railway Museum in
Duluth, GA in 2014. The museum is Georgia's official transportation
museum and has a huge collection of historic transportation equipment
and artifacts. My career interest in transportation drew me to the
museum, a nonprofit organization run mostly by volunteers. For me, a
day at the museum includes a lot of cleaning and maintenance, but
helping run the trains is by far the most interesting aspect of my
work.
This year, I received the Bronze President's Volunteer Service Award for 146 hours
of service in 2015, which I am very proud of. I like knowing that my
effort makes a difference to the people and organizations who need
volunteers. I've learned a lot about the different ways people live
and the different ways that I can help make lives better.