Name: Victoria Sharov
From: Kapolei, HI
Grade: Full-Time Senior
School: University of Hawaii - West Oahu
Votes: 10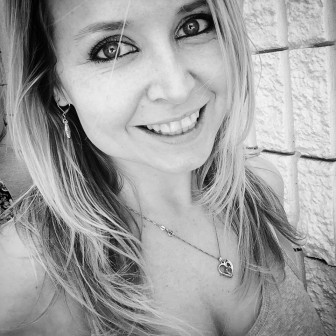 Victoria
Sharov
University
of Hawaii – West Oahu
My Committed Volunteerism
The area that I have chosen to volunteer in is actually never limited
to anything in particular. I have experience of volunteering with a
variety of places. As my list grows, so does my heart. This essay
will describe my commitment to volunteerism while giving back to my
community, as a seed.
Volunteering responsibilities I do are often more than others cannot
handle: I carry the heavier bags in both arms instead of one arm. I
voice my opinions to ensure for job efficiently. The biggest
challenges are when the team forgets why they are there. Verbalizing
my concerns helps everyone work better together. Another challenge is
the age differences. Some volunteers lack the confidence. By handling
these challenges, I set an example. With all of my volunteering
opportunities so far, I learned that it takes determination to
succeed as a volunteer.

I have experienced: gate management, kitchen help, caucus help, fed
the homeless that runs about three hours at a public park, helped
with arts and crafts, helped out at a camp about eight hours, doing
beach cleanups even city clean ups which usually run about four hours
at various locations, and resume help at random times within a
business day or so. I enjoy getting involved with my community as
much as possible. Although volunteering helps my professional and
personal growth, seeing the faces of the people we are helping is the
most wonderful and satisfying thing to see.
My interests and career goals are in align with everything that I
have and will volunteered in. In my career goal, I will have to work
with families, and children, as well as relationships. With my
volunteering experience, I have the hands-on experience that I need
to apply onto my skills when I get to my career goal. Ideally, I plan
on becoming a Marriage, and family counselor. So this volunteering
experience to good and bad situations gives me exposure I need to
succeed.
"Forward looking" means having perspective of the future.
Everything is done with an idea of the outcome and can be applied in
your future. Doing so will help aid the pathway of handling potential
situations. The change that I seek to foster in the world via my
volunteering activities is one that I want others to see. The change
that I provide is one that I would like to teach and show other
potential caregivers the idea that I captivated so that they can use
it as a new go-to tool in their field of choice.
My volunteer activities would have "made a difference" because
the work I have done will aim to benefit every situation. My
experiences will be used as a "seed" or tool, used as a
technique, and even be used as a gradual incremental source of
success. Every volunteering experience is an opportunity to improve a
life, or lives, that I come across. All in hopes that my ways will
help another strive through with their experiences.