Name: Eric Apparito
From: Escondido, CA
Grade: 12
School: Escondido, High School
Votes: 0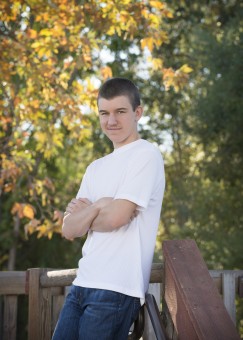 Commitment to Volunteerism Essay
My commitment to volunteerism mostly takes place at an elementary school
called Grace Lutheran School and Church which is a very wonderful
church to help out, my responsibilities with all these I'm about to
talk about involves having to follow rules, respect those around you
and do well with helping others. I've done all sorts of
volunteering like food packaging events, homeless outreach's, and a
mission trip to Gallup, New Mexico.
The mission trip I helped out a lot during the trip, chopping down a 200
year old tree, cutting them down smaller pieces and turning them into
firewood, scooping up horse manure and putting them in a separate
pile, painting a youth room, pulling weeds out from a log trail and
an old archery arena, pulling out a pipe from the house it's
connected to and many more repairs. Along with playing games with the
kids at the church, putting on a skit and praying over the group.
The church was also, in charge of moving a school that had closed down to
our school, which included spending about a week going to the school
and getting any classroom items that are useful and bringing them to
my church and having to leave them in the gym until we can figure out
when and where to put them and trust me there was a heck of a lot of
things to be brought.
The last event is volunteering that happens once a year which is the food
packaging event. This event involves people from churches go to a
random location gathering around tables and helping package rice in
bags and then into big boxes that get taken too far off places like
Africa and Algeria because they have a very rough time living there
with not much food.
Now for the homeless outreach there are actually two of them one that
takes place at the Salvation Army every first Monday of the month and
the second takes place every third Tuesday of the month at a place
called Interfaith. What we do was help the homeless by feeding them
big meals, scrub their feet, give them extra clothes, play games with
them just a lot of things that will make them comfortable and not
hungry before going back into the world. The Tuesday outreach has the
same volunteering as the Monday outreach program just different ways
they hand out clothes and same thing with handing out their foods.
My biggest challenge as a volunteer was in the beginning when I started
volunteering in the 9th
grade, I did not know what to expect and whether or not people would
be scary to me or if I would be able to help.
I have learned so many things
by being a volunteer. It has fulfilled my heart and soul in so many
ways that I can't even fully explain. Volunteering will always be a
part of my life.
Thank you,
Eric Apparito