Name: Alexis Relampagos
From: Riverside, Missouri
Grade: 12
School: Park Hill South High School
Votes: 0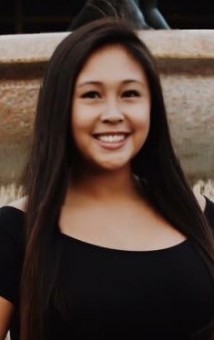 As a child, my parents emphasized how important it was to give back to the community
that has blessed me with everything I have and am able to do. Moving
to America from the Philippines, a developing country, they know the
struggles that others face because of similar experiences they had.
During my childhood my parents would always bring me to different
places to volunteer during my free time and that is what ignited my
fierce love for volunteering. The area in which I volunteer is more
general, because I volunteer for a diverse group of organizations
through two groups I belong to: ServeKC and National Honor Society.
Both of these organizations are centered on volunteering and they
plan events for members to attend and donate their time.
I have volunteered endless hours throughout my high school career beginning with 50 for
the A+ Scholarship Program, 20 to be initiated into National Honor
Society, 15 for ServeKC and many more outside of these programs in
non-profits including KC Pet Project, Harvesters, Garden Terrace
Nursing Home, Ronald McDonald House and countless more. The tasks I
did that changed lives ranged anywhere from walking dogs to
decorating bags for Meals on Wheels. As a volunteer, the biggest
barrier that I face is knowing that there are people fighting against
extreme hardships on a daily basis. It is challenging to know that
even though I donate time and money to organizations, it takes a lot
more than that to make a big change. However, my heart is full from
knowing that even though my initial impact is small, it still is
making a change little by little.
Through my volunteer experience, I have learned that it is my responsibility to
donate time because not everyone has as comfortable of a life as I
do. When I go to college at the University of Kansas, I plan on
joining a sorority and being an avid participant in their
philanthropy events. I am going to pursue a pharmacy career and then
go to the Philippines to help those in honest need of
pharmaceuticals. The activities that I volunteered for in high
school taught me to love to give my time and show me that time
volunteered is time not wasted. It also enlightened me with
information about different organizations and central ideas that I
can use to start my own non-profit not too long from now.

Through my own volunteer activities, I hope to inspire those around
me to stop wasting time and start giving it. They can see that I
spend a lot of my time at different organizations, and all that time
is spent having fun. Volunteering gives people the opportunity to
make lifelong friends, find happiness in an activity, and change the
world. If I can influence others around me to start donating their
time, the positive impact would be huge. Volunteering is not just an
"activity" I do; it is a lifestyle that fills my heart.