Name: Tiffany Seaman
From: BRONX, New York
Grade: tiffseam10@charter.newvisions.org
School: tiffseam10@charter.newvisions.org
Votes: 0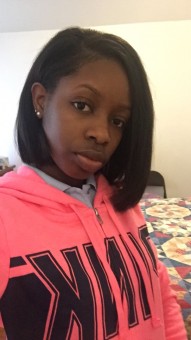 The first time that I did any type of community service was in ninth
grade. My school had said that we needed two hundred community
service hours by the time we graduated. I for one wanted to start as
soon as possible. My school started posting sign up sheets for
volunteer opportunities. A couple of students signed up to volunteer
to clean up part of a huge park after Superstorm Sandy. When we
arrived there were so many leaves on the ground! There were only a
couple of us small freshmen with big, heavy rakes. We tried our best
to rake as many leaves as possible in the three hours we had. We
worked in small teams to create huge piles of leaves. Afterward we
packed them into big, black garbage bags and surveyed our
surroundings. We had accomplished a lot of work and it seemed like
the time had flown by. We had enjoyed working even though it was kind
of hard and the weather was kind of cold.
But eventually after multiple visits to the park our work began to pay
off. There were less and less leaves every time that we left and the
weather began to brighten up. It seemed like our work mad nature
start flowing through the park again. The sun began to shine, the
weather got warmer, squirrels started running around again. People
started jogging, riding and playing on the tennis courts again. I
remember one day we came to volunteer and we were told that we had
been cancelled on, we were so upset because it was something we'd
enjoyed for the past couple of weeks.
The next year I learned how important it is to volunteer and how good it
really felt to help out my community. Towards the end of the summer I
had nothing to do. My mother reminded me about the two hundred hours
I needed to complete. I was scared to look for opportunities to
volunteer. One day my mother took me to a nearby church and told them
about the two hundred hours hanging over my head, waiting to be
competed. They were delighted and told us that the actually needed
help in their soup kitchen. They told me to come back the next day so
that I could get started.
The next day I arrived shy, but with an open mind. My mother always
talked about there being lots of homeless and hungry people in the
world and this was my chance to help them. When it was time to serve
the meals lots of people came in and filled up the tables. The waited
patiently and after they prayed and blessed to cooks it was time for
me to show that I wanted to help them. I put a smile on and helped
carry trays and pass out plates. I started receiving lots of thank
yous and nods and smiles. With each one my eyes opened wider and my
smile stretched a little bit more. I started to feel very helpful and
I wanted to continue making less fortunate people happy. Their kind
words brightened my day and made me feel good about what I was doing
because it was good.
This experience has left me wanting to help more people because I know
that I am making their situations a little bit less painful, they can
become stronger and eventually leave their situations. I also
introduced my new volunteer center to some friends and they also
enjoy what they are doing; they can also see how positive the
experience is and how it will better the community.