Name: Vanessa Frances Poulson
From: Orlando, Florida
Grade: 11th
School: Lake Nona High School
Votes: 0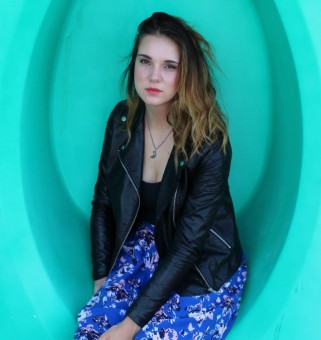 I had an eating disorder. There is no way to soften the concept, I'd
tried too many times to find a way around having to use those exact
words in anything I've written about having mental illness. It's
not pretty. It's not sweet. It is a concept of myself that I had to
live with for a long time, an aspect that didn't push for a better
persona, rather added cracks to the plastic shell I'd tried to
craft for myself for so long. However, these cracks were mental
cracks. They were a series of hairline cracks that had gradually
morphed into holes and eventually began to tear at the foundation of
my own mind. I was broken and I knew it. I was lost and needed
intervention to put myself back together again. I was desperate. I
was scared. I folded inwards on myself. I became a shell.
As the process of recovery began, the outside world felt a lot like a
hostile place. Hadn't that been where I'd gotten sick in the first
place? It was much easier to simply sit inside and wait for my high
school graduation to move forward from the places and people that had
watched my transition into the monster I never wanted to become.
Instead, I turned to the internet; a collective group of users
hidden behind their own screens. They couldn't see me. Our
relationship did not have to be built around the fact I was sick. I
was free here.
In my journey online, I came across an Instagram page called
ProjectHeal, a nonprofit organization that dedicates themselves to
giving treatment grants to those with eating disorders so that they
may go to treatment centers to become healthy again. Upon scrolling
through their feed, I noticed that they were currently looking for a
new manager for their Instagram page. I pondered this for a moment.
I'd always loved to write, encourage others, build people up. It
seemed as if I was as good at building others as I was at destroying
myself. So I took the chance and submitted an electronic Prezi that I
made into my resume.
Weeks passed without hearing from them. I began to believe that because I
was only sixteen, they wouldn't take the chance on someone so young
to run a social media page for a growing nonprofit. But then, on one
rainy April afternoon, I received an email back from the founder of
the organization, who expressed deep interest in bringing me on board
the team. I was now an offical ProjectHeal (PHEAL) volunteer, and
would be in charge of communicating with partners and people from all
over the world.
Over a year has passed since the day of my joining of the PHEAL team, and
I've been able to take the page from 5k followers all the way to
16k. I interact with and support people on the page daily. I am able
to build myself up, along with building them up. I realized I was not
truly recovered until I was able to let my life be a truly positive
experience.This volunteer work for an organization supporting a cause
that means everything to me has inspired that. I couldn't be more
thankful to be me again.
I had an eating disorder. There is no way to soften that. But now I
know that I am really recovered.