Name: Jenna Vasquez
From: Johnson City, Texas
Grade: Senior
School: Lyndon B Johnson High School
Votes: 33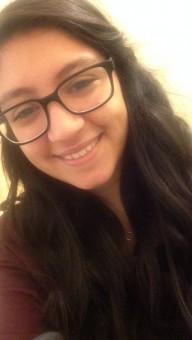 To be a volunteer is my best role. I've spent an unending number
of hours in said role. It has brought me more joy (and stress) than
anything else and I've managed to find a career path that would
allow me continue volunteering.
I have spent 85 hours a year teaching middle school kids from my church and it has
been some of the best times I've had. I ultimately discovered my
gift for teaching and built my goals from there.
From church festivals to clean-up days, I've spent 25 hours a year working to
make my community better, not just for me, but years to come. The
main portion of my service is devoted to putting on retreats. In a
year, I dedicated over 250 hours a year putting together weekends for
middle school and high school students. My responsibilities in
servant leader roles included cooking meals, writing and giving
testimonies, and mentoring kids.
The rest of my volunteer work was spent painting murals with my
school's art club, managing my school's track and basketball
teams, and helping out league soccer and baseball teams. Over 4 years
of high school, I've achieved over 1050 volunteer hours and
currently hold my school's record.
To say that it has been an easy ride, would be a lie. I've
struggled with stress, balancing health issues and just being a teen
in high school. My biggest problem over the years was struggling with
a severe iron deficiency anemia. Amongst my desire to serve others, I
faced the dilemma of constantly checking my blood and iron levels and
being too weak to do much physically. The biggest satisfaction out of
volunteering was never letting those issues stop me from working to
help others in their need.
In service of others, I have learned many lessons. Many of them from
the people I helped but many more from myself. I've learned what my
gifts were and how to put them into action. I've learned how to
balance out service, grades, and a job. Most importantly, I've
learned that no matter how big my problems may seem, there's always
someone who has it worse.
Now that I am graduating, the worries of my younger self that I
wouldn't find opportunities to serve outside of my small town high
school are long gone. In choosing a teaching career, I believe that I
will be able to use all that I've learned from volunteering and
service, itself, in teaching students. In my activities, especially
the teaching ones, I had limitations. I realized that I would need a
degree to remove them. I want to educate kids in foreign language
not just to fulfill graduation requirements but to allow them to be
compassionate to those who don't understand our language. I believe
that my work will leave a mark on the people I serve and my aim is to
impact as many students as I can and be a role model of a servant
leader to them.