Name: Kari Burda
From: Murfreesboro, TN
Grade: College Freshman
School: Middle Tennessee State University
Votes: 0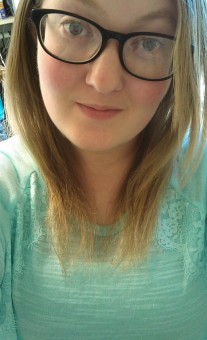 Days
of Our Future Pets
I have volunteered at the Humane Society of East Tennessee for about five years. My step-mom is the co-owner of the animal shelter. HSET is a no kill shelter. We have had all sorts of animals at the shelter. To be honest, I didn't originally choose to volunteer at an animal shelter. When I stayed with my step-mom and dad, I had to go wherever they did. So, I ended up volunteering at the shelter. A couple years went by and my step-mom and her friend decided to open up a shelter of their own. That shelter is now called HSET. I have
gotten so used to all the animals that I just love to volunteer there any chance I get. Our original location was in Friendsville. With the amount of cats we were getting, there was no way we could fit them all in the building we had been renting. We had to open a second
location. Our original location was off a major highway but it was hidden. The new location is opened in a busy part of the city..
My favorite house pet is a cat. I love volunteering at the shelter because of the cats. We have over 45 of them.
My job at the shelter varies depending on which location and on which day I'm working. If I am at the Friendsville location, my job is grand but simple. Many rooms mean a lot of cleaning. I have to feed the cats and dogs and give them water. I also have to scoop the litter boxes, walk dogs, sweep, and mop and wipe every bare surface down to make sure everything is not only clean for the public, but for the cats and dogs as well. When I am at the Alcoa location, my job is a tad easier, just more time consuming. I have to feed the
cats and give them water. I have to scoop litter boxes, sweep and wipe out kennels. I have to vacuum when I am done with all of that. When a customer comes in, I have to show them the options that we have and help the cats and humans find their perfect matches. Every so often, I have to give a cat medicine, cut its nails, and clean their ears. Every weekend we have an adoption at a different location. Sometimes, I help set up and show cats. I attend every fundraiser the shelter does at restaurants, gyms, etc.
I spend about 3-7 hours per week at the shelter. I don't volunteer as
often as I used to due to college.
I think my biggest challenge as a volunteer is dealing with certain people. Not all the volunteers and customers are nice. It just takes a lot of patience which thankfully I have just the right amount of to do the job. What gives me the most satisfaction as a volunteer is seeing the animals go to a loving home. I have learned that cats are definitely woman's best friend.