Name: Emmi Noelle Deckard
From: Corona, California
Grade: High School Sophmore
School: Santiago High School
Votes: 0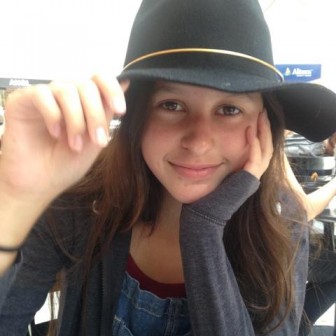 I've chosen to center my volunteering around disabled children. I chose this area because the stigma that surrounds disabled children is something that has always interested me, as well as how much everyone can relate to them. Emotional struggles are especially visible in disabled children, and it's inspiring to see them work through all of their problems.
Overall, I've volunteered about 300 volunteer hours yearly for various
organizations. Most of my work is carried out at TRAX Equestrian Center, a therapeutic horse riding center for people with disabilities. There alone I typically volunteer 3.5 hours a week, which translates to about 168 hours a year. I began in October of 2014 as soon as I was of eligible age and haven't stopped since.
As a senior volunteer, I'm trusted to train volunteers and work
independently with clients. Generally I will groom, feed, and exercise the horses; occasionally riding them. During a lesson with a client, I will either lead the horse or be a side-walker, assisting the child with their exercises; close contact is a must.
My biggest challenge as a volunteer has been becoming confident in
myself. There is a lot of complex lingo associated with both horses and mentally/physically disabled people. You don't want to offend anyone or mess up the job; it could easily lead to someone being injured. It took me about 6 months and lots of practice to trust
myself with the horses and the kids.
Some of my most satisfying moments were having children recognizing me,
training new volunteers, being thanked by parents, and having my
supervisors eagerly ask me when I'm coming back. Knowing that I've
succeeded in brightening a challenged child's day means the world
to me.
While at TRAX I've learned how to ride and take care of a horse, how to
be a leader and a team member, and how to interact with special needs
children. Doing something to address real-world problems, possibly in
a scientific field, is something that I want to be obvious in my
future career and is prominent at TRAX.
To me, "forward looking" means something that is going to affect the
future. My volunteering does this by changing me as a person and
helping kids develop. Discrimination is something that will always be
a problem, but at least I won't be a part of that problem and I'm
helping these kids overcome it. I want to inspire others to be
kinder and more aware of the environment around them. I want to help
kids overcome their challenges and realize that they can make it even
in a discriminatory world like the one we live in.
My activities would have made a difference if just one kid or one parent
I've worked with remembers me. If I've made a positive emotional
impact on anyone, I've made a change. Years from now I want to see
kids who I've worked with get jobs and grow as people; their
development is enough to make me proud.