Name: Thomas Filipovic
From: Cleveland, OH
Grade: High School Senior
School: Saint Ignatius High School
Votes: 0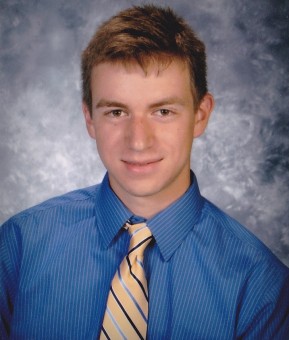 "An Ignatius education does not exist to make you better than everyone else; it
exists to make you better for everyone else."
-Jim Skerl
This quote is from the late Mr. Jim Skerl, a man who devoted his life to serving
people in need, and it has served as my inspiration to expand in my
potential to be a leader in order to benefit the community. As a
student at Saint Ignatius High School, the most important lessons I
have learned are not taken from the classroom, but rather are taken
from the experiences I have had outside the classroom.
At Saint Ignatius, I have had the opportunities to be involved in service
programs such as the Saint Joseph of Arimathea Pallbearer Ministry,
the Labre Ministry to the Homeless, and the Rini Family Christmas
Food Drive. I have experienced firsthand the sincere gratitude from
one of the few remaining family members whose loved one I am serving
as a pallbearer for. I have witnessed a man who possesses nothing
more than some blankets underneath a bridge become the happiest man
alive when I offer him my companionship. I have seen a seemingly
endless line of cars filled with people who look forward to
delivering food baskets that I have helped put together for poor
families across the city. These experiences have allowed me to learn
things about myself that could have never been taught to me in a
classroom. Taking a step out of the classroom and experiencing these
things has revealed to me that no matter how high my GPA is, or how
many AP classes I am enrolled in, or how much money I earn at my job,
they do not determine my potential to make a difference. My
achievements in the classroom certainly allow me to grow as a person,
but if I were never to leave the classroom I would have only become a
better person for myself, not for everyone else.
This lesson that I have learned from my experiences in serving the community has
inspired me to not only continue to be involved in service, but also
to be a leader in it. As a leader, I am able to set an example and
encourage my friends and classmates to step out into the world and
serve others. Saint Ignatius has challenged me to not only grow as a
student, but to also get out and make a difference in the community,
inspiring me to be a passionate leader. This is why I desire to
continue my education at a university where I will be in an
environment that will challenge me on an intellectual level while
also encouraging me to use my knowledge and passions to serve others.
Here, I will be able to apply the lessons I have learned which will
allow me to expand my potential as a leader, and will give me and my
future classmates the opportunities to serve and influence the
school, the community, and even the world.