Name: Minerva Volmar
From: Dorchester, Massachusetts
Grade: 12TH Grade
School: Boston International High School
Votes: 0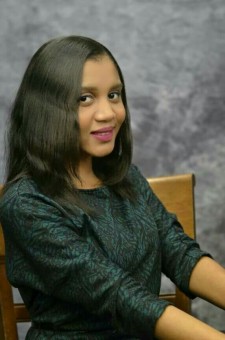 My Experience with
Volunteering
My experience with volunteering started even before I knew it was called volunteering. I grew up seeing my mother help women fight social issues like rape,hunger, marital issues. Besides going to the tribunal with them, she found other resources to help them. Several times during
the year, she organized meetings inviting women in need. I was always there, watching her. Although I was really young, I provided support in my way. I walked around, talked to them, made sure everything was set up, and distributed food.
At nineteen I immigrated to the United States, but I still had the desire to continue volunteering.The first place I was able to volunteer was at anorganization called '' ETE Camp, '' whose mission is to provide schooling assistance in Haiti every summer. They bring supplies and also teach the students. Annually they organize a fundraiser dinner, in which I participated. I helped with food preparation during the day, and during the dinner, I was responsible
for greeting guests and showing them to their seats. And I have done this for the past 3 years.
In 2015, I discovered 826Boston, a nonprofit writing and tutoring center. I was able to be a math tutor for middle school students. During my time there I
started learning about how to manage a nonprofit organization. With the experiences gained from volunteering I will be able to achieve my dream which is to start a nonprofit organization that will help students in Haiti with academic resources.