Name: Megan Smith
From: Wallingford, Connecticut
Grade: High School Senior
School: Mark T. Sheehan High School
Votes: 0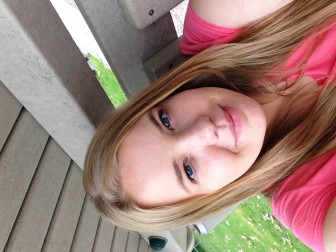 Megan Smith
May
1st 2016
Experiences At My Local Food Pantry
I have volunteered at multiple places in my community throughout my
high school years. One of my favorite places and the first place I
volunteered was at my town's local food pantry, Masters Mania. I
picked to volunteer at the pantry is because I wanted to help the
people in my community, that could not afford food. have food in
their homes for their families and so that a family would know that
they would have meal on the table and not go without eating. It is
important to me that people who are in a rough time have food and are
able to take care of themselves and will not get sick. I would go
down to the pantry every Friday and and stay till closing time at
7:00 pm, I would be at the pantry for about 4 hours a weeks. I
volunteered for at the pantry for just over 4 months. My job at the
pantry was, most of the time, to hand out fruits and vegetables to
the people coming down the line. Other times I would be in charge of
handing out dairy products or meat products to the people coming
through the line. The biggest challenge at the pantry was that people
coming through the line would try to take more than what they would
be allowed to take. Multiples time I had to deal with people lying
about how many people were in the family, which determines how much
food you get. Also, I had people take the items they were allowed to
get, but then the people would tell me that they didn't take the item
yet or did not take enough of the item and the people would try to
take more then what is allowed. To deal with this problem I would try
to explain to the people in line that they can only get a certain
amount of items because I would need enough items for the rest of the
people coming to get food. The most satisfaction I got as a volunteer
was when you would give someone an item and their face would light up
because it would be something that is their favorite and the person
would just thank you over and over again. Also, if there would be
kids with parents there and the kids get very excited about an item
that they are getting, like sometimes we would give out candy, and
the kids would be so happy. This would make me very happy and feel
really good about what I would be doing. From this I have learned
that even the smallest things can help people and always do whatever
you can because everything can count even the small things.