Name: Laura Obiorah
From: Los Angeles, California
Grade: Freshman
School: University of Southern California
Votes: 2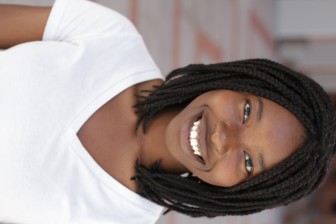 Feed a Need, Heal the World: Restoring Society Through Love and Service.

Moving from a suburb in Georgia
to downtown Los Angeles was a huge transition for me. I never thought
of my family as one that is wealthy, but after examining the adverse
effects of gentrification, income-inequality, and systemic racism, I
became aware of how even the little I had was much compared to the
thousands of homeless citizens in the city of Los Angeles.
Having to form ideas and take a stance on all the social issues that
affected my new community was difficult. Frustrated by my lack of
perceived power to demand the change that my community needed—I
began looking for service opportunities that not only targeted hunger
and education issues, but also engaged with low-income families and
individuals in my community.
Today, I am involved  with a program at a small café in the heart of a
low-income community by my campus. On the first and third Saturday of
every month from 9:30 AM to 3:00 PM, we prepare and serve free meals,
free clothes, books, and hygienic materials to families in the
community. My responsibilities include outreach and using my
Spanish-speaking skills to promote our lunch; this involves building
relationships with residents of the community, which is mostly home
to low-income Latin and African Americans. Additionally, I help set
up lunch tables, clothing tables and hygiene stations, as well as
help prepare meals, serve food, and maintain a rotation of condiments
for guests.
More recently, I and four other students—inspired by this
program—planted a student-run initiative which serves to offer free
meals to the homeless community on our campus—the University of
Southern California—every Wednesday from 7:30 PM to 10:30 PM. My
biggest challenge with this program thus far is figuring out how to
reach more of my targeted audience—homeless students—so that I
can reach all students in need.
The most satisfying aspect of being a volunteer is the purpose that it
brings to my life. I am dedicated to serving others and to living a
meaningful life. Every person's life has value; therefore, I honor
every person I meet by showering them with love. If more people
demonstrate love to one another, they can resolve a multitude of our
society's problems. Volunteering has taught me about the strength
of community, the potential of grass-roots mobilization, the power of
love, and the gift of serving others.
Bringing joy to others is fulfilling; I want to foster a culture in which
individuals seek to fill the needs of others, and seek to sever the
unfair bonds of discrimination, income-inequality, and social
injustice. This is my vision for my community and the world; it is
"forward looking," because this vision drives me to educate
myself, to educate others, and to make this vision a reality. If I
were to come back in twenty years, I know that my volunteer
activities would have made a difference, because I believe in my
vision, and I believe in the progress my team has made thus far.