Name: Desiree Wilkes
From: Merritt Island, Florida
Grade: 11
School: Edgewood Jr/Sr High
Votes: 0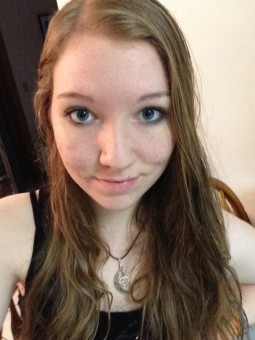 My most passionate area of volunteerism revolves around feeding the hungry.
Every year throughout my childhood, I worked with the Santa's Elves
organization on Thanksgiving/Christmas food drives. We donated,
collected and helped box up canned foods to give to families in need
to help ensure that everyone in our area could have a happy and
fulfilling holiday, regardless of their economic situations.
Now, I've carried that passion over to volunteering with my high school. Every
fall, there is a large food drive, where I have donated hundreds of
cans over the last 5 years. I have even independently organized my
own food drive in my neighborhood and donated the collected food to a
local church. I choose to volunteer in this area because I know that
a large percent of the population faces food insecurity and constant
hunger, so I want to use my own privilege and good fortune to help
those in less favorable situations. I believe that no one should ever
have to go hungry.
Every year I log about 20-25 hours with my school's food drive, not counting the one
I organized. With my school, I buy cans and bring them to the school
to donate. With my own, I created flyers, handed them out around my
community, contacted a local church's food pantry to ensure they
would accept the donation, drove up and down the streets collecting
from those who chose to participate, bought and contributed my own
supply of canned foods, and drove the collection down to the church
to donate it.
My biggest challenge was actually collecting the cans. Not everyone wanted to
contribute, which was disheartening to say the least. However, the
trouble was well worth it when I arrived at the church to drop off
the food. They were so grateful, and they kept talking about all of
the families I was going to help. This is by far the most satisfying
part; knowing that I have been able to make a difference for the
people in my community, that I may have provided a meal for someone
who otherwise would not have had one. I have learned that
volunteering is an immensely fulfilling and worthwhile experience,
and I have also learned a lot about hunger and food insecurity in our
society in the process.
I sincerely hope and intend to continue these volunteer practices in the future. I
know as a college student that may be difficult; however I plan to
contribute in any way I can, whether that is with food and donations
or just my time and assistance. I hope that I can impact many less
fortunate families and continue to contribute food to those in need
for as long as possible. Ideally, I will make a difference in the
lives and well being of individuals all around me. I truly do believe
that even 30 years from now, I will have made a difference, having
helped support families in their times of need when they themselves
could not.