Name: Robin Laurinec
From: Ypsilanti, Michigan
Grade: 12th Grade
School: Arbor Preparatory High School
Votes: 0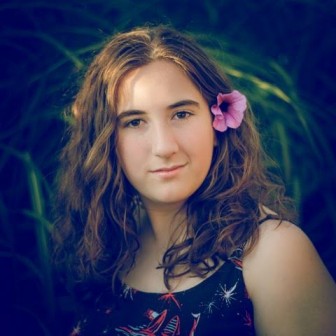 Food for Thought
By
Robin Laurinec
My family has always chosen to donate our time to local charities. I am
a very devout person, so I decided to volunteer with the Knights of
Columbus Pancake Breakfast. This is a breakfast offered to the people
of our parish about every month. The funds generated are donated to a
variety of local charities. I spent about five to six hours a month
volunteering. I prepare the food and serve beverages. I have
participated in this event for over six years. The biggest challenge
associated with this event is making sure that all of the attendees
have everything necessary to have an enjoyable meal. I am usually one
of two or three servers, so in general, I have to service about fifty
to one hundred people at a time. The greatest satisfaction that I
receive from volunteering is that I am actually making a difference
in the community. Because I cannot donate much money, giving my time
to provide for people in need really makes me proud. To see both
young and old giving all that they can to help someone else allows me
to see just how much more of myself I can give to serving a greater
cause than myself. Though my career does not set itself up for
continuing this type of work for a wage, serving my church and my
community is certainly in line with my values. I love giving back and
in college, I plan to volunteer in the community and in the church.

My actions are definitely forward looking, which to me is when you
complete an event with not only how it will impact your own future in
mind, but also taking into account how it will impact the futures of
others. One of the reasons why I volunteer as a server is because I
want the youth of the community to see how easy it can be to give
back. I believe that through the kindness shown through these events,
people will be inspired in the future to help as well.
Through volunteering, I hope to change how people view their role in the
world. The generation that I am part of tends to only focus on things
that affect them. The term "first world problem" has developed
around the idea that people force themselves to be blind to the
suffering of others. Through my dedication helping local charities, I
hope that people will become aware that every human being is
connected to others in ways that propel us to take action when others
are in need. Though it may not seem like it has made that much of a
difference now, I believe that if I were to come back twenty years
from now, the impact that my volunteering had would still endure. I
believe that because I volunteer, people see my positive example and
are inspired to give back themselves.