Name: Ruben Cruz
From: Long Beach, California
Grade: 12th
School: Academy of Medical Arts at Carson High School
Votes: 0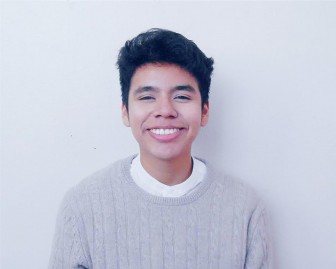 Forever Helped
During the Summer 2015, I tutored an autistic, fourth-grader named Khassidi,
who had difficulty reading within her grade level. This was my first
internship, so I initially thought that it would been easy. On my
first day, I brought color–coded sticky notes with six-letter words
written on them. I told Khassidi to read them back to me, and to my
amazement, she only had a very tough time reading them. It somewhat
caught me off guard, because I believed she only had a slight
difficulty reading.
I went home after that first day and instantly did research to help her
even further. I came up with lessons for her to do every day, and I
involved activities into our lessons so Khassidi would become more
engaged in learning. I had no background in tutoring prior to this. I
always thought I was a bad teacher, since I tended to configure
things my own way. In some of my classes, I often my own ways where
to work on a problem. This made it hard for me to teach the same
technique to my classmates since it wasn't how the teacher taught
us.
This extended tutoring enabled me to apply that creativity and develop my
organization skills. In just a couple of weeks during that summer,
Khassidi was able to read the six-letter words she couldn't read
when we first met. Week after week, she progressively got better. Her
motivation for every lesson was that I read her a book she liked at
the end of each lesson. Days later, she confronted me if she could
read a book herself. Of course, I agreed
I no longer tutor Khassidi although we still keep in touch. Now she is
fully self reliant on reading books in her grade level. Even her
teacher said she has shown dramatic change in her reading ability.
When I agreed to tutor her, admittedly I only did so to gain extra
volunteer hours. Nevertheless the whole experience taught me
benefited me in so many ways. I learned that taking initiative to do
in an original way is a positive skill to have. Also, teaching
someone with autism how to read helped me gain more confidence in
myself and what I can be capable of in the future. Even through a
medical based club HOSA Future Health Professionals in which I first
joined HOSA Future Health Professionals in 9th grade I wasn't fully
aware how beneficial the club was. After getting accustomed of HOSA I
was exposed to more knowledge of various occupation in medicine.Also
HOSA provided me with the opportunities to explore options and
different careers through guest speakers, touring medical facilities
or the competitive events at State Leadership Conference-SLC.