Name: Brittany Marie Jasper
From: San Diego, California
Grade: brittanyjasper0124@gmail.com
School: brittanyjasper0124@gmail.com
Votes: 0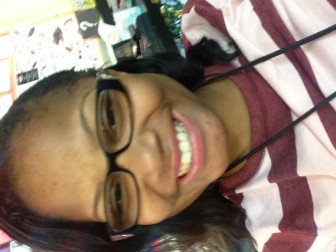 Jasper, Brittany
01
May 2016
Fulfilling Gandhi's Dreams

The two areas in which I have
chosen to volunteer are homelessness and youth programs. I decided to
focus on homelessness because those who are unable to provide for
themselves deserve food and supplies just as much as someone who has
shelter and is truly competent to provide for themselves. The
organization I assist hosts opportunities to aid in feeding the
homeless at least twice a month and I help at least once a month if
not both sessions for three hours on a Saturday morning. The reason
behind my volunteerism with youth programs is due to the fact that
many young girls do not have an appropriate exemplar to guide them to
a successful path. I dedicate a large quantity of my life to these
girls from July until December, for three hours a day and six days a
week, training them in the sport of cheer.
When it comes to supporting the displaced citizens of San Diego,
California, my responsibilities include preparing the food and
packaging necessitates equally to each individual. As we wander
around downtown, I approach people who appear in need and politely
offer them food and water. My biggest challenge feeding these people
are accepting the fact that some of them may be embarrassed that they
are in such a situation and often turn down help that I attempt to
offer them. When I first began this volunteer work, I had no
understanding of why a man might yell at me to, "Go away!" In the
opposite manner, my greatest satisfaction is seeing and hearing the
obvious gratitude other individuals express when I disperse these
materials. They are awfully thankful.
In regards to volunteering with younger girls, my responsibilities
include making sure the girls are on task with their school work and
learning how to interact with other girls their age to create the
sense of unity usually lacked amongst developing females. This role
is more to me than just teaching chants. My biggest challenge has
been remembering that I am a role model before I am a coach and
recognizing that these girls admire me. My greatest satisfaction is
noticing their thankfulness towards the end of our season and seeing
the majority of the girls express to their guardians how much they
would like to come back the following year.
From my perspective, "forward looking" signifies the importance of
optimistically seeing progress for myself and others, which I
continuously try to instill in the people I help. Via my volunteer
activities, I hope that more, less-fortunate people will understand
that not everyone is against them; people genuinely care. Years from
now, my volunteering would have inspired others to look beyond their
individual psyches and pay attention to the help many humans seek,
but are occasionally unable to obtain. In the words of Gandhi, people
must "be the change they want to see in the world." If we want
worldwide success, we must help people reach it.