Name: Kayla Chattinger
From: Macomb, Michigan
Grade: 11
School: L'Anse Creuse High School North
Votes: 0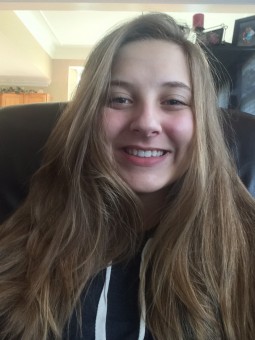 Children are the future of the world.They are innocent, spirited, young, and deserving. Children deserve to be taught kindness, love, intelligence, and the word of God. I volunteer at Kensington Church
of Clinton Township every week for one to two hours. I play games with the children, take them to bible study, read to them, and make crafts designed from the weekly bible lesson.
While working with these children I was granted the chance to witness the selflessness of children. These kids just want to be silly and smile, but they also want you to join them in their joy. Many of them are willing to share, have conversation, and invite you to play a game. The children also appreciated the gospel, and are intrigued to learn more. The best part of being a volunteer is being asked questions
about the bible. Even if I do not know the answer, I love knowing that they are comprehending the lessons we are teaching them.
Although most of them are cooperative, some of them are difficult. They are still young and are fuzzy on the line between right and wrong. Trying to teach and demonstrate this line has to be the biggest challenge of volunteering. You cannot fear children into cooperating, you must guide them with grace and consequences.
Each week more children amazed me. They taught me to love thy neighbor unconditionally, for they tried to include everyone. One specific child taught me that loving a child is easy: They are the soul of humanity. They also taught me how to discipline. While attempting to get 15 children to participate in one craft, I had to break down and learn how to make them cooperate.
Each children that goes home, with a new vision of Jesus impacts the world. I am helping the new generation carry the word of the Lord for years to come. By volunteering, I give the children an opportunity to build a relationship with God; therefore, they can grow up to continue to spread their love of God. I have changed the world by introducing the future of the world- the children- Christ.
Volunteering with Children gave me a chance to choose a career path. I have chosen
to become a pediatric oncologist. My hours spent at the church are "forward looking" for this career because I now know my passion is working with kids. I also have had the chance to experience
difficult conversations with children, and am better equipped to approach them.
If I ever return to Kensington I hope to see the children I once cared for are volunteering like me or even teaching. This would prove that the Sunday mornings I dedicated to them truly impacted their beliefs, and pushed them to want to spread the word of the Lord.