Name: Sarah Ama Arkoh
From: Sunnyvale, California
Grade: 12th
School: Fremont High School
Votes: 0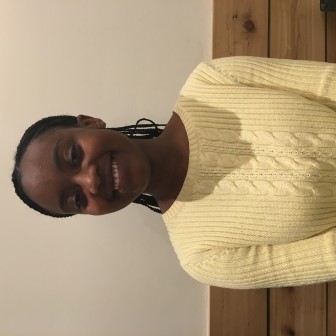 Every Saturday morning, I put on a dress, fix my hair and put my Bible in
my bag. I am ready for my volunteer work as one of Jehovah's
Witnesses.
Choosing to become a minister of Jehovah's Witnesses meant that I wasn't just
choosing a religion, but a lifestyle. My life would revolve around
making decisions and thinking about how they would affect my
relationship with God and others around me. This experience, along
with other volunteer work, has defined who I am.
Being appointed as a minister of Jehovah's Witnesses has made me into the
person I am today. This position qualifies me to share in my greatest
form of community service: my door to door ministry, where I share
Bible truths with members of my community. When someone is able to
gain hope or change their life based on my sharing Bible knowledge
with them, I see that my hard work has paid off and it is truly a
reward. Since 2008, I have dedicated hundreds of hours each year to
this community work. Currently, I dedicate 50 hours a month to my
ministry. This experience as one of Jehovah's Witnesses has motivated
me to strive for an education that will allow me to continue to teach
and care for others.
Another outstanding volunteer opportunity I've had is my work as an
elementary school tutor. I
began volunteering as an elementary school tutor in January of 2015.
My volunteer work has allowed me
to work with students from low-income families, many of whom have
parents who work long hours and still cannot afford to make ends
meet. As a result, these students are very appreciative of the time
and attention I give them, even if it is for a mere three hours a
week. I engage in this activity one day a week. My work as an
elementary school tutor includes reinforcing ideas students have
learned in the classroom and motivating them to perform well
academically. While it can be challenging to teach, it is an
incredibly fulfilling feeling when one of my students is able to
fully grasp and understand an idea. Knowing that I was once in the
position of many of these students makes me continue my work and do
the best that I can to help others.
My college education will allow me to better teach those around me. I
will also be able to better help people, whether that be physically
or mentally. My volunteer work has made me into the passionate,
caring person that I am today and for that, I couldn't be more proud.