Name: Nasya Tinea Jasper
From: Riverview, Florida
Grade: high school junior
School: Riverview Senior High School
Votes: 0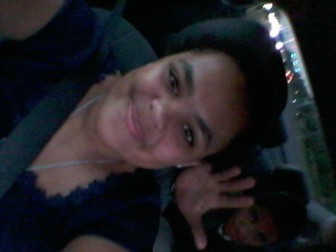 Nasya
Jasper
May
24, 2016
Period
4
Scholarship
1

I chose to volunteer for a young adult program called Girl stories. It
was a program advocating positive influences on middle school girls.
I chose this program when I was looking for a volunteer opportunity
because of its objective. Girl Stories was a group of adult and high
school women influencing younger girls to be proud of themselves and
to be confident in who they were. I volunteered 40 hours a week for 2
months. I was responsible for picking out the songs the girls were
going to perform. This was vital because the message of the song had
to be positive and uplifting but at the same time powerful and
confident. The song had to entice the girls to come out of their
shells and really discover the best version of themselves. The
biggest challenge I faced as a volunteer was the girls unwilling to
put forth effort. Their negative mood couldn't hurt the other girls
but at same time they couldn't be left alone to fester. The program
was based on everyone participating and performing together. But
aiding those same girls in growing into themselves and out of someone
they weren't brought me more satisfaction than any other part of
the program. Watching and being a part of their transformation was
life changing for me. Seeing their stubbornness and relentlessness
that used to torture me be morphed into something positive that helps
them grow as individuals was amazing to witness. "Forward Looking",
to me, means something that sees beyond the immediate and looks past
the present into the future and its goals and challenges it presents
for you as an individual. I see my activities as "forward looking"
because they helping those girls in the present but also it is about
building up their confidence and self-esteem for later on their
lives. Middle school is hard but high school is harder, especially if
you have no self-esteem. Girl Stories help pre-teen girl in public
speaking, confidence and in working well with others. All these
skills can be used even after one retires. They are lifelong skills
and therefore learning them in middle school is "forward looking".
The change I seek in world by volunteering with Girl Stories is to
prove to young girls that they should be proud of who they are and
what they can do. Their view of themselves can be positive, it
doesn't have to be negative. By working together they learn how to
cooperate with other people. This shows them that when you can't
figure out something out your own, it isn't a sin t ask for help.
If I came back in ten years, I think my volunteer activities would
have had their impact. I believe the girls I helped would be more
confident and more well-rounded against people who were never
reminded of their self-worth or value. These girls will also be more
apt to secure leadership positions because of their ability to work
with others and how they manage themselves.