Name: Emily Davis
From: Gulf Shores, AL
Grade: High School Senior
School: Gulf Shores High School
Votes: 0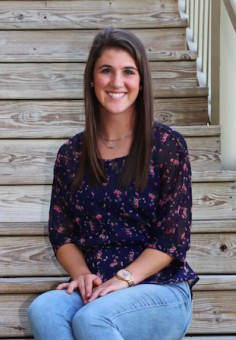 Giving Back

During my junior year of high
school, I was given the opportunity to take an Emergency Medical
Responder class. My instructors for this course were firemen from the
local fire department. While taking this course, I immediately fell
in love with emergency medicine and longed to do anything possible to
receive more experience. I, along with three of my friends, began
asking if we could gain additional experience through volunteering at
the Gulf Shores Fire Department. The head instructor of my class, Ron
West, was inspired by our interest and went through the trouble to
make it possible for us to intern at the Gulf Shores Fire Department.

Through this class and the help of my instructors I was invited to intern at
the local fire department. My friends and I would go to the station
during our internship class at school, planning to leave when schools
ends around 3:00 PM, but often staying until approximately 5:30 PM
because we wanted to stay as long as possible. Along with interning
during the weekdays, I also volunteered at the station to help work
different events throughout the community. While at the fire station,
I helped with anything they would allow me to. For the most part I
helped finish work around the station: washed fire trucks, cleaned
floors, and assisted with inventory. However, when the station
received a call I would ride with them to the scene. Once we arrived
on scene, I aided with anything I could. This often consisted of
helping strap a patient to a backboard, carrying equipment, relaying
information, and even simply observing to retain information.
Through volunteering at the Gulf Shores Fire Department I have had the
unforgettable experience of serving others. Every time I had the
opportunity to attend a call with the firemen I was able to help
someone. This experience has been very humbling for me as a young
individual. It has allowed me to meet, and form relationships with
many individuals whom I consider role models. It has also allowed me
to view my community from a different perspective, showing me the
less fortunate side of my community and enabling me to realize how
incredibly blessed I am. Volunteering at the Gulf Shores Fire
Department has also helped me realize that one should treasure what
he/she has because everything can be gone in a split second.
I have received a great amount of hands-on experience through this
volunteer opportunity, helping me see my passion for directly helping
others. My volunteer experience at the Gulf Shores Fire Department
has greatly impacted me, helping me decide that I want to pursue a
career in nursing, where I can give back to my local community. I
plan to attend Belhaven University this upcoming fall, where I will
pursue a career in nursing.
After earning my nursing degree, I desire to study to become an
Emergency Room Nurse Practitioner.