Name: Jenna Scotto
From: Verona, New York
Grade: High School Senior
School: VVS High School
Votes: 0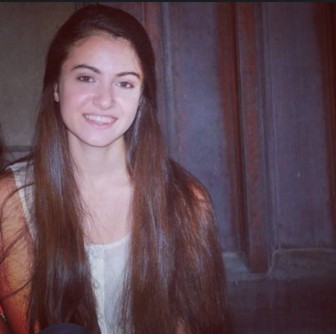 Volunteering has been an important part of my life for quite some time. In 8th
grade when I was 13 years old, I began volunteering in an extended
care facility. It is connected to the local hospital in which my
grandmother was residing at. I've always known that I would pursue
a career in the medical field, after being in an environment of
healing and helping others, this truly convinced me that this was
where I belonged. I continued volunteering there for another year and
a half after my grandmother had left and when I was old enough, I
began volunteering in the hospital where I still volunteer at today.
Over the past summer I participated in the Professional Horizons
Program where I shadowed and volunteered in the hospital. The program
taught me a lot about how valuable each position in the hospital is.
Recently, I have begun volunteering in the pharmacy in the hospital
where I am trusted to run medicines to patient inboxes, stock some
medicines, and help out with various tasks. Along with helping the
Pharmacists and Pharmacist Technicians, they also teach me about the
medicines and what they do and ways to remember them. While I
volunteered in the hospital, I was a greeter at the front desk,
transported patients after procedures, and helped out with mail
delivery. The biggest challenge I have found with volunteering in the
hospital setting is the negative connotation that goes along with
being a teenager, a lot of times I felt like I wasn't taken
seriously and that I needed to especially prove how dedicated I was
to volunteering there. On the other hand, the most rewarding
volunteer experience I've had so far would have to be at the Night
to Shine, where I, along with many other volunteers helped create an
amazing prom night for individuals with special needs. The joy and
excitement of that night was priceless and knowing that I was a part
of making that night so special for them is such a great
feeling. As I look forward I realize that a "helping"
profession is something that is well suited for me and that's why
I see a career in the medical field as a good fit for me. I hope to
continue volunteering even after I graduate and have a job as it is
such a rewarding and positive thing to do. Volunteering has given me
the experience and skills that will help me succeed later on in life.