Name: Madelynn Graszer
From: Wauconda, Illinois
Grade: College Freshman
School: University of Nebraska-Lincoln
Votes: 56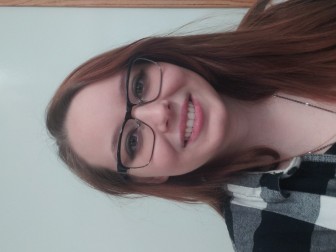 In this past year, my volunteering has skyrocketed. I've done work
caring for the homeless, making blankets for children's hospitals,
volunteering at food pantries, making cards and drawings for an ill
child of a staff member at my school, and with my work fulfilling
Make A Wish Foundation wishes for kids who want to see any of the
Disney Princesses. I've played Princess Anna from Frozen several
times for sick little girls and some who've had a traumatic early
childhood experiences, and seeing the smiles on their faces as their
favorite Disney Princess gives them a hug is the best thing in the
world.
This past year, I think I've averaged about four hours of volunteering a
month, and I plan to increase it as much as I can, including doing
more work in college, in or out of a sorority. I've done several
different jobs, so I've had a lot of responsibilities. They've
included being a Princess for children, which means I never stop
smiling, and also helping pick out fabric for blankets, and putting
together care packages that my friends and I bring to Chicago in the
winter for the homeless.
My biggest challenge as a volunteer has probably been trying to find
time to do as much as I can for the community. As a full time high
school student in clubs and sports, it's not easy to find time out
of my day to get out and do as much as I'd like to. Luckily, my
choir was responsible for making blankets for hospitals and get well
cards, so I was able to do those in class. My new choir director was
in a sorority and University of Illinois, and she wanted to integrate
volunteer work into our curriculum, which a was very supportive of.
I've gotten the most satisfaction out of giving back to the community,
helping people should be the big picture reason for doing this kind
of work, not just getting hours for National Honors Society like many
of my friends did. I didn't have the time to be in NHS, so I did
volunteer work on my own time, and I've taken full days in the city
to help the homeless, and seeing the gratitude they have makes it all
worth it. I see my work as looking forward because I've learned
what you give is what you get, if you fill the world around you with
kindness, it'll find it's way back to you.
Years from now, my work will still have been relevant to every person a
comforting blanket was sent to, or to a homeless man or woman that
made it through another rough Chicago winter with the help of the
care package my friends and I handed to them. Everything we do
matters. I hope one act of kindness gets passed on from person to
person. We can all be sparks.
"Be
the change you want to see in the world." – Mahatma
Gandhi