Name: Robin Simpson
From: Marmora, New Jersey
Grade: High School Senior
School: Neumann University
Votes: 0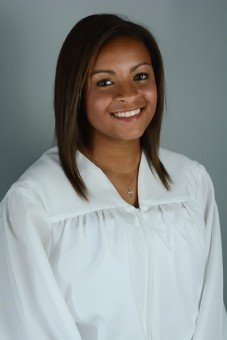 I have always felt that we should be responsible for those less
fortunate. Ever since I was very young I have volunteered locally
through church, youth group, and school. In high school, I was able
to join my school's Missions Team. I have been to Boston, Belize,
and the Dominican Republic three times. Each trip has touched me
deeply.
Typically a trip is for a week, but I was able to stay in the Dominican
Republic for two weeks this year, and seventeen days the year before.
As a volunteer on a mission trip my duties and responsibilities change
from place to place. In Boston we concentrated on the homeless
population. We gave out toiletries and snacks. We visited a church
where they hung out and talked to them. In pairs we identified a
homeless person and took them out for lunch. In the DR we built and
painted houses. We also spent a lot of time with the people there. We
lived in their homes with them. We played baseball with the kids, we
sang and danced with them in the streets. They did our hair and we
patronized their wares. In Belize our main concentration was leading
Bible school. In all of our trips we spread the Gospel.
These mission trips are challenging for many reasons. The accommodations are really rough. Often the food and drink is hard to take. But it is only temporary. The really hard part for me is bonding with the people then leaving them, knowing the poverty and hardships they will always face. I struggle trying to come to grips with the things that I've seen. The shear agony of the homeless pulls on my heart. The fact that a huge percent of them are mentally ill and can't take care of themselves is hard to accept.

The people of the Dominican Republic, however, are probably the happiest people I have ever seen. That fact brings on a whole different challenge for me. I can't seem to get a handle on why, when we have so much more than they do, we are not nearly as happy?
I love going on mission trips. The rewards are endless. The people I
have worked with are incredibly thankful for what we do. Many of them are extremely receptive to learning about Jesus. You leave feeling you have made a difference in someone else's life, if only for a
few days. And though we go to help, I always feel that I have
received even more than I have given. It has truly taught me to be
selfless.
I know I can't change the world. And if I were to return to these
mission sites years from now there would most likely be very little
improvement physically. However, I do believe in my heart that our
efforts to spread Christianity has won some souls.
I have chosen to go into nursing. Having always enjoyed helping, I feel this profession will be very rewarding for me.