Name: Shelby Everett
From: Boca Raton, Florida
Grade: 12th
School: Nova Southeastern University
Votes: 0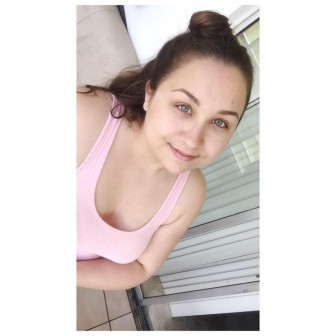 I am tremendously passionate about helping others, specifically
children. Children are our future and they deserve the chance to
strive and be successful. I believe that the children of the world
are capable of a plethora of amazing things, but the most amazing of
all – changing the world. The future generation has the ability to
improve poor worldly conditions that many of the older generation
will never get the opportunity to repair. I have been volunteering at
a public daycare, Florence Fuller Child Development Center, for
almost three years now. After spending a great deal of time there,
observing the teachers and staff who are so involved with their
students, I have become even more driven to major in social work. I
have become familiar with so many children from this daycare who do
not come from the best home settings and backgrounds. Many of these
children have families who are living in poverty, struggling to feed
them, and who are extremely young. These parents and families have
been faced with several problems and have been forced to grow up fast
as a result. Florence Fuller offers full-time affordable childcare
for low-income families, as well as teen parents. Considering each
child's unique situation, I have become motivated and driven to
dedicate my life to directing children in the right path and helping
them find their way. Every child has a purpose and a chance to be
anything that they desire, with the right help. Social workers not
only assist and provide help for so many desperate people, but they
also save lives. Without them, some children would be stuck in living
environments that no child deserves to be in. I have heard some
people say that they believe some children and adolescents are just
hopeless and nobody can help them, but this is never the case. When
you show interest in a child and you prove to them that you believe
in them, they too, will begin to believe in themselves, and when a
child begins to believe in themselves, nothing is unachievable. I
want to help as many as I can throughout the duration of my career. I
believe that every child has the potential to reach their dreams and
aspirations with the support necessary from positive role models and
guidance surrounding them. If a child does not have the appropriate
encouragement, then it will be extremely difficult for them to
succeed. This is why I believe being a social worker can help
countless children who don't have positive role models get on the
right track. I have been told by many people that being a social
worker is not worth it because the pay is not desirable for so much
work. I have also been told that it is a career that you will end up
"taking home with you". Both of these elements of the career is
completely acceptable for me because being a social worker is the
only path I could ever see myself going down.