Name: Victoria Lorraine Lopez
From: San Antonio, Texas
Grade: 12th
School: Robert E. Lee High School
Votes: 0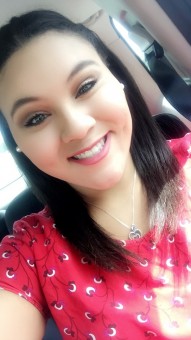 When I hear the word volunteering the one word that comes to mind is
helping. Volunteering is basically giving back to others, and to help
out our community. Living in Texas can seem like there is so much to
be done, however living in my town San Antonio. I figured helping is
the best option to do. I'd rather volunteer, and make my college
applications look amazing, then be doing anything else.
For me volunteering means so helping others in anyway possible. I mostly
help out in outside of school function. For example when my high
school band has school competition on weekends, I spend eight to
twelve hours with the band taking equipment from the truck, and
handing them to the students. Also those instruments are not easy to
carry, they are extremely heavy. But that's the thing about me I
love helping out. Not only do I help on weekends, but for every
friday on football nights I would help the band with instruments as
well. I would literally fall asleep when I got home because carrying
many instruments is not easy. The reason I help the band so much is
because my brother is a drummer in the band, and what better support
I can give, then helping the band to be near my brother. However not
only do I help when they have football game halftime performances,
and Saturday competitions. I also volunteer helping out with band
concessions. I mostly do baseball, soccer, and basketball
concessions. Each concession ranges from four to six hours.
Especially during baseball, and soccer concessions is not easy
because around that time in Texas it is extremely hot, and if the
fans are broken you are sweating so much your clothes stick to your
skin.
Another volunteer opportunity I had was volunteering at Elf Louise. At Elf
Louise was I got to go to this building to pick out a present, and
wrap it for a child in need. When I went there I got to choose the
present for each child. Now this is around christmas time, so the
children in need get a present too. This volunteer opportunity meant
so much to me because I got to wrap a gift for a child who is in
need, and to know that when they get this gift there will be a smile
brought upon their face, and that made me happy.
Overall volunteering, and helping others is what make me happy. To give back
is so important because others in our community need our help, and
giving back will make you feel like you've made a different. I know
that my high school career is about to be over, however i'm already
looking at the organizations at my university so I can see what they
do for volunteering, and if they help the community. Helping, and
giving back is always important, and if volunteering can do just that
I hope to volunteer for as long as I can.